Is Nina Dobrev Dating Matt Davis? 'Vampire Diaries' Actor Admits To Crush Post Ian Somerhalder Split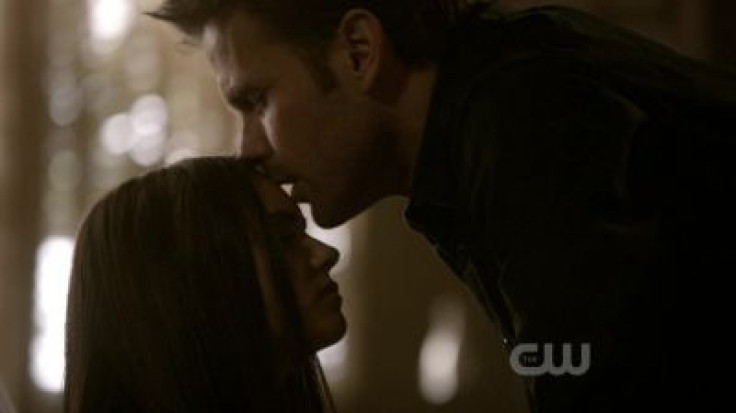 Has Nina Dobrev found love with another "Vampire Diaries" co-star? Following her recent split from boyfriend of three years, Ian Somerhalder, her former CW co-star Matt Davis reportedly admitting to crushing on her!
"I've always had a secret little crush on Nina and I always tease her about Elena and Alaric hooking up," Davis allegedly said at convention Insurgence 5 over the weekend of June 16.
So, is new romance brewing for Dobrev and Davis?
Dobrev's Elena and Davis' Alaric wouldn't have made it far on the show (even if he didn't die). While "The Vampire Diaries" pretty much lets anything go, and student-teacher relationships isn't something that TV has been shying away from recently (cough "Pretty Little Liars" cough), Alaric did end up becoming Elena's guardian.
However in real life a relationship between the pair isn't too far out of reach. Although Nina Dobrev is 24-years-old and Matt Davis is 35-years-old, the actress was previously in serious relationship with 34-year-old Ian Somerhalder.
But while Davis has seemingly made a move on his former co-star, Dobrev seems to be strictly wrapped up in her work … which is an upcoming movie called "Let's Be Cops" with Damon Wayans Jr. and "New Girl's" Jake Johnson.
Post breakup with Somerhalder, rumors were circulating that the split occurred because the actor was ready to settle down but Dobrev wasn't. Tweets from the pair had other fans speculating that some bigger drama occurred between the two – possibly cheating.
"Quote of the day: Ask for forgiveness, not permission," Dobrev had tweeted after the break up. Somerhalder on the other hand posted, "A THOUGHT FOR TODAY: People change and forget to tell each other – Lillian Hellman, playwright (1905-1984)."
Ian Somerhalder is rumored to already be moving on from Dobrev, recently photographed getting cozy with "Vampire Diaries" co-star Malese Jow in Germany. Fans of the CW series will remember Jow from the first three seasons when she played a vampire named Anna, and later a ghost.
© Copyright IBTimes 2023. All rights reserved.