'Vampire Diaries' Breakup: Nina Dobrev And Ian Somerhalder Split After Three Years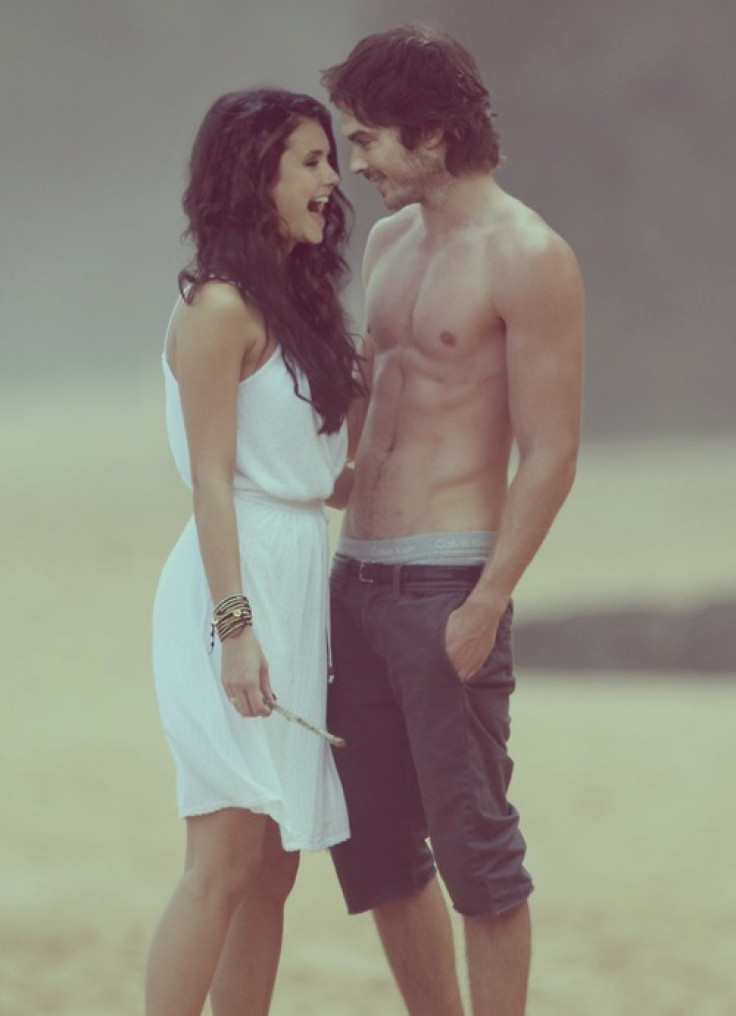 Nina Dobrev and her boyfriend, "Vampire Diaries" co-star Ian Somerhalder, have split after three years.
A source confirmed the news to People magazine on Thursday, though many details are unknown regarding the cause of the breakup.
Shortly before the split was confirmed, however, Somerhalder, 34, tweeted Thursday, "A THOUGHT FOR TODAY: People change and forget to tell each other - Lillian Hellman, playwright (1905-1984)."
Just last year, Dobrev, 24, spoke with Seventeen magazines about how they began dating.
"Sometimes you can't help who you have a connection with, and you can only fight it for so long. … I didn't want to be dating one of my co-stars -- my goal on the show was to be professional."
They began dating a year after the show began filming.
She plays Elena Gilbert on the CW show, and Somerhalder plays vampire Damon Salvatore. On the hit series, Gilbert is Salvatore's love interest, so it remains to be seen if things will become awkward on the set.
Meanwhile, Somerhalder, who is also a former model, may be gearing up for a role on the big screen as Christian Grey in the movie "Fifty Shades Of Grey," according to reports. He has long been seen as the perfect Christian Grey because of his smoldering eyes and charming good looks.
"Oh man, there's nothing official," Somerhalder said to Mr. Porter, an online men's fashion site, when asked about whether he would be filling the major role. "It's just talk."
When asked if he was preparing for the role, just in case, Somerhalder responded: "Yeah, there's a website you can go to where you can just outfit your basement as a dungeon. So, you know, I thought I'd get prepared, just in case."
Of course, the actor was joking, but there is still hope that Somerhalder may be the star of the "Fifty Shades of Grey" movie, as no one has officially been named for any of the roles.
FOLLOW MORE IBT NEWS ON THE BELOW CHANNELS