Nintendo 'Gigaleak' Reveals Early Mario, Zelda, Pokemon Secrets, Scrapped Ideas
KEY POINTS
A massive information leak, now called the "gigaleak" over the past few days saw source code and images of characters from classic Nintendo games in early stages of development go viral
The information was credited as real when a former Nintendo worker gave it legitimacy
As exciting as this news was for several fans, there are moral and legal issues at play that might see future ramifications
A massive leak that shows source code and images of characters in early stages of development of some classic Nintendo games were posted anonymously on internet bulletin board 4chan a few days ago.
The games included seem to include "Super Mario World," a canceled "Zelda 2" remake, "Super Mario 64," and "The Legend of Zelda: Ocarina of Time." Polygon reports that fans have been poring over the files and flooding social media with screenshots and information from what people are now calling the "gigaleak."
Nintendo has not yet responded to the press when asked for comment but according to well-known Nintendo data miners, the leak appears real. "Folks presume it's real because the sheer magnitude of files, things like secret IDs that are impossible to crack," says Orcastraw, a speedrunner who has been sharing notable finds from the leak.
"Faking it would be as hard," says MrCheeze, a well-known Nintendo hacker. Making it up would require someone to create "all these games from scratch," he adds.
The most fascinating reason to believe that the gigaleak contains legit information comes from the fact that one former Nintendo worker gave it legitimacy. Dylan Cuthbert, the lead developer on four "Star Fox" titles, reposted a screenshot of the leak that shows a tool he made nearly 30 years ago for "Star Fox 2." "Where the hell have hackers got all this obscure data from????!!" he wrote.
Because of a number of recent Nintendo-related source code leaks, there's a running theory that all this information comes from the same specific information breach, although nobody can be sure.
Some of the most interesting findings from the gigaleak have to do unused models, sprites, levels, and more. Apparently, for example, Super Mario World contains assets where it appears Luigi gives the player the middle finger.
There are also a number of never-before-seen characters, like a Yoshi with a mustache.
For Super Mario 64, folks are showing off early levels, like a castle one, where Nintendo likely tested Mario's capabilities.
There are also early 3D models of iconic characters, like Link.
The gigaleak also includes an early version of monsters for Pokemon as well as some unused ideas.
Although many fans have been expressing excitement about the gigaleak, there are legal issues at play here because someone clearly broke at least some laws to release this online.
At a very basic level though, none of this stuff was ever meant to see the light of day. For example, if an early draft of a story or play that a writer crafted got published to the internet, it would be tantamount to losing the ability to keep your own work private and for your eyes only.
What's worse is that the gigaleak apparently contains personal information, including a diary and calendar, along with private conversations between developers.
Because of what has been leaked, a couple of game developers are fearful that the video game industry, already a secretive bunch as it stands, will become even more so for fear of future leaks.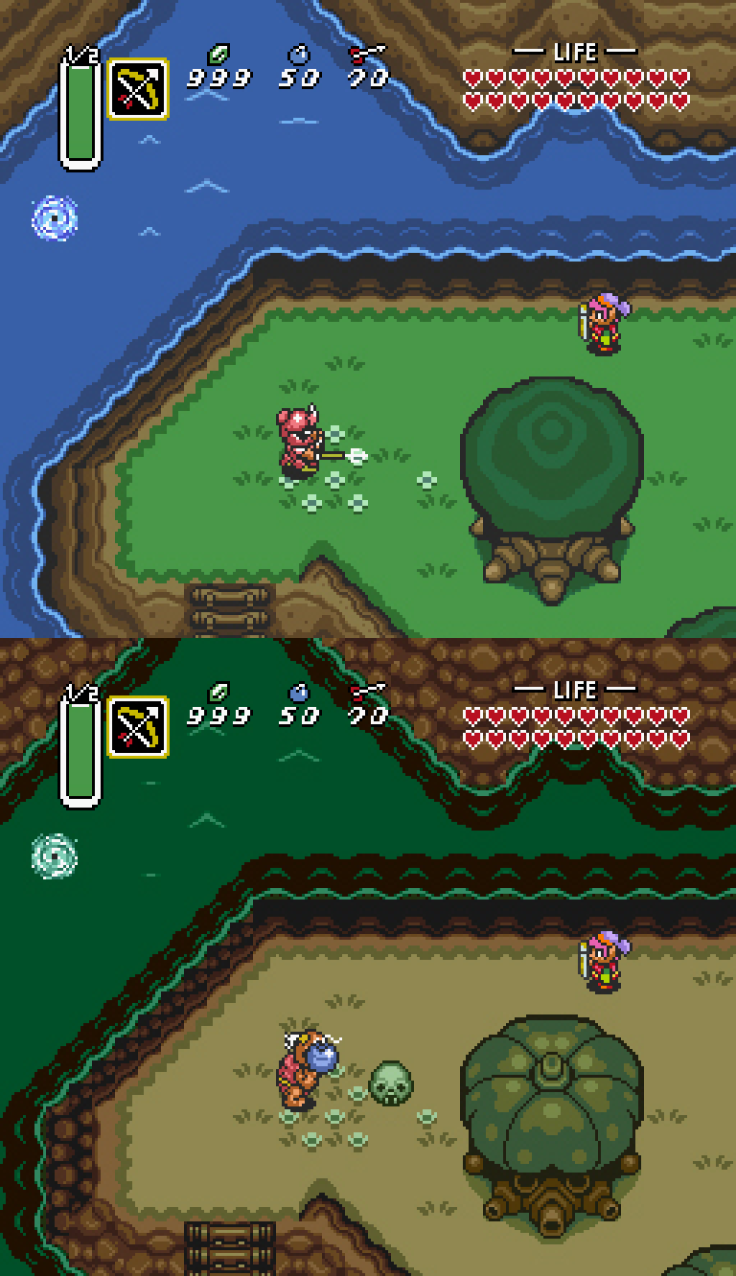 © Copyright IBTimes 2023. All rights reserved.