Nintendo Releases Free Switch Game From Developers Working From Home
KEY POINTS
Current global conditions have forced most to work from home due to the coronavirus
Nintendo has quietly released the free game "Jump Rope Challenge" to add quick, fun, and physical movement since gyms are also currently off-limits
"Jump Rope Challenge" was created by developers who are working from home, also adjusting to the challenges of the pandemic
In a completely surprising move yet indicative of the strange times we currently live in, Nintendo quietly released a free game from developers who have been working from home due to the global pandemic.
The coronavirus pandemic has not only forced many to work from home, and they have also been unable to exercise or go to the gym due to security protocols and health reasons. With Japan becoming one of the pandemic's epicenters in Asia, many of Nintendo's own game developers were forced to adjust to the challenge of working from home.
Thus, some of those developers who faced that situation created a first-party fitness game called "Jump Rope Challenge" for the Nintendo Switch, Kotaku reports.
"Jump Rope Challenge" simply uses the Joy-Com as virtual skipping rope handles. When you skip, a little counter goes up and if you're feeling lonely or competitive, a second player can join in on the same screen for a little challenge.
If you are unable to jump for health or courtesy reasons, Nintendo encourages players to "bend their knees or move their arms to play the game without creating any noise."
Currently, "Jump Rope Challenge" is free for the Nintendo Switch but Kotaku reports that it is "a limited-time release until the end of September." That could be an indication that Nintendo or Japan in general is optimistic that the world will open up by the end of September and find a solution to COVID-19 by then.
Released worldwide in most regions in March 2017, the Nintendo Switch is a hybrid console that can be used as both a home console and a portable device. The wireless Joy-Com controllers have standard buttons and directional analog sticks for user input, motion sensing, and tactile feedback.
The Joy-Coms can attach to both sides of the console to support handheld-style play. The Nintendo Switch's software supports online gaming through Internet connectivity, as well as local wireless ad hoc connectivity with other consoles.
Nintendo says "Jump Rope Challenge" was "created by a few Nintendo developers while working from home in Japan to add quick and fun physical movement into their daily life," a cool sentiment if ever there was one, especially with the current global outlook.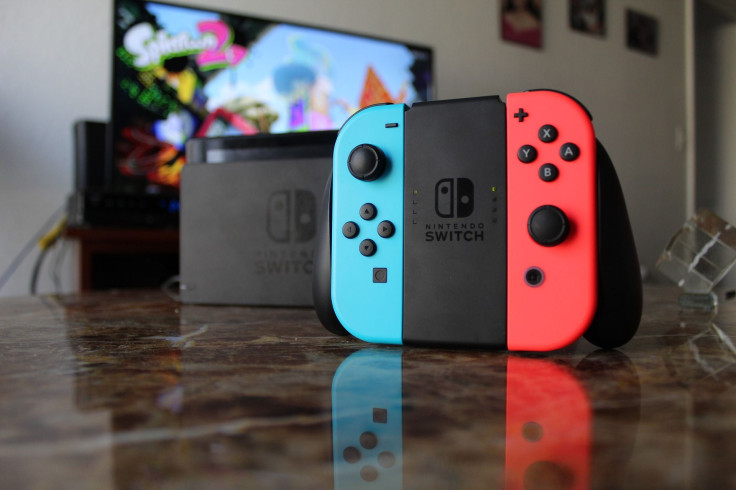 © Copyright IBTimes 2022. All rights reserved.
FOLLOW MORE IBT NEWS ON THE BELOW CHANNELS