'No Man's Sky' PC Update May Tease Resurrection Of Pre-Release Feature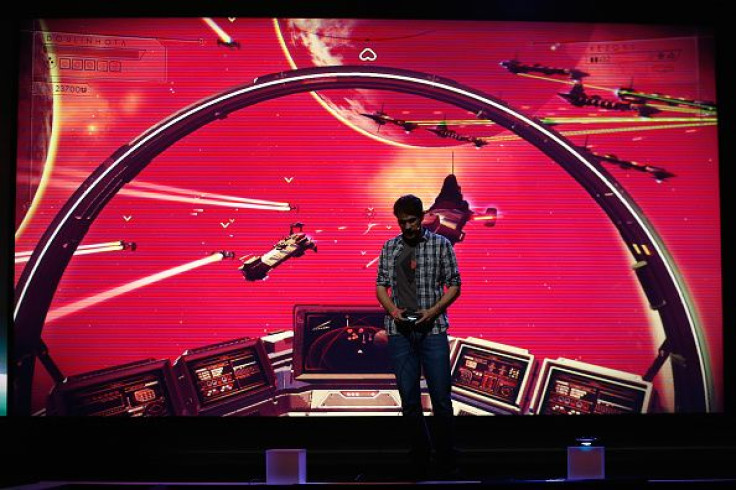 No Man's Sky was last updated in March, and it looks like the developers at Hello Games are already hard at work expanding their infinite universe even more. Several internal updates have been published for PC over the past day or so, and a pre-release build is seemingly involved.
The changes were first noticed on the No Man's Sky SteamDB page Tuesday, and they arrive in the form of a brand new internal depot called "oldbuildtest." Weirdly enough, it calls back to build number 1276924. If our calculations are correct, that version dates just prior to the game's PS4 launch on Aug. 9, 2016.
Read: No Man's Sky PS4 Pro Patch Is A Technical Marvel
Obviously, without a direct connection to Hello Games, it's impossible to know precisely why files that are nearly a year old would mean something today. However, passionate community members have a few theories. The most logical assumption to make is that Hello intends to resurrect a pre-release feature and wants to make sure it still works in newer versions of the game. As such, we may see more "oldbuildtests" with incrementally higher version numbers as time goes by.
When it comes to pre-release features, few games had as vast a concept as No Man's Sky. There's still so much from that initial vision that has yet to be realized. Where are the multiplayer features where we can see other explorers? What about large-scale space combat or meaningful factions? Programmer Sean Murray talked a lot about that stuff last year. Maybe we'll finally get a glimpse of it soon.
As with most PC games, data miners have also done their part to predict No Man's Sky's future. So far, references and audio files have been found that tie to increasingly hazardous weather conditions, new building types, more material uses and expanded freighter capabilities. On the speculation side of things, there's been heavy demand for new factions and true planetary rotation. Data miners unearthed evidence of Exocraft vehicles long before their March debut, so some of the above unfinished content might eventually be added too.
Despite a rocky post-launch period, the No Man's Sky team continues to slowly work toward replicating its original vision. New hires for programmers and designers will only make the current creative process run smoother.
No Man's Sky is available now on PS4 and PC.
Which pre-release feature would you like to see in No Man's Sky's next big update? Tell us in the comments section!
© Copyright IBTimes 2023. All rights reserved.
FOLLOW MORE IBT NEWS ON THE BELOW CHANNELS