No Paywall For Slate - And No End To The P-Word Polemic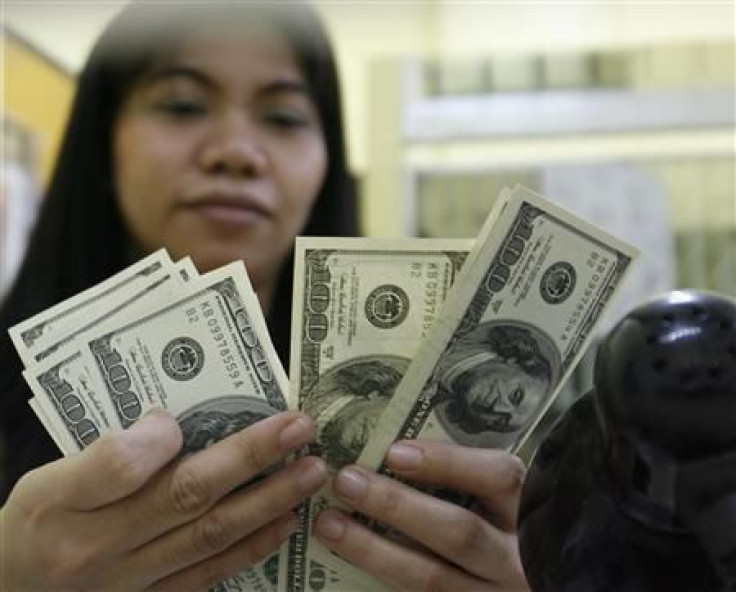 An article on Forbes has rekindled the bafflingly polarizing debate over website paywalls.
Jeff Bercovici, a Forbes media reporter, theorized on Friday that the online magazine Slate was mulling the possibility of offering subscription-based premium content to users willing to pay for it.
"Membership would include such perks as access to Slate personalities ... discounts to events, extra content and membership in a book club," Bercovici wrote.
But it was the response to Bercovici's article, reported here by the Atlantic's Alexander Abad-Santos, that underscores how truly contentious arguments over the P-word really are. Jacob Weisberg, Slate's editor-in-chief, vehemently objected to Bercovici's article, and in particular its headline, which apparently used the phrase "digital pay model." Shortly after the piece was published, Weisberg called Bercovici out on Twitter. Bercovici, in turn, defended himself, and a war of words ensued -- no credit card required.
"Your piece and headline are wrong," Weisberg tweeted. "Slate is NOT considering any kind of pay model. Please fix!"
Bercovici replied, "Premium membership program is a kind of pay model. Very clear we're not talking paywall, tho I realize some will/have misread."
Weisberg fired back. "That is crap, dishonest journalism and it pisses me off. A pay model means paying for content. Does NPR have a pay model?"
Initial speculation about Slate's plans apparently came by way of speculation about Slate's owner, the Washington Post Company, which is reportedly considering joining the New York Times, the Wall Street Journal and a growing list of newspapers that have enacted metered paywalls to their websites. Metered paywalls allow users to access a certain number of free articles before prompting them to subscribe.
After several more back-and-forth tweets between Bercovici and Weisberg, Bercovici agreed to change the headline. He also added a statement from Weisberg to clear things up: "We're NOT looking at any kind of metered model or paywall (we tried that in 1998!) and there's no connection to the kind of model that the Post has reportedly been looking at -- other than the shared appreciation that journalism is healthier if it has multiple sources of revenue," Weisberg wrote.
After updating his article, Bercovici continued to defend what he wrote. "A premium membership of the type Slate is exploring, including bonus content available to members, is absolutely a pay model," he wrote. "There's no question of that. But some readers who glanced only at the headline were mistakenly concluding that Slate was on the verge of adopting a paywall, so in the interest of clarity I changed the wording."
It's hard to nail down exactly why the subject of paywalls is such a contentious one. In Slate's case, the website dates back to the very early days of the Web. It began charging readers for content in 1998 but quickly abandoned the model, with Weisberg telling the Observer in 2010 that "we got it out of our system early."
More recently, the discussion over paywalls has come to symbolize the broader divide between old media and new. Legacy publications such as the New York Times are leading the charge to insist that good journalism costs money, while new-media companies piously cling to the idea that information wants to be free.
Earlier this month, digital-media writer Mathew Ingram summed it up best with a post on GigaOM in which he asked the question, "Why does the paywall discussion always have to become a religious war?"
Since the New York Times enacted its paywall in early 2011, more and more newspapers have been jumping on board, and opinions on both sides of the debate have become increasingly obstinate. "It seems that no discussion of the merits or weaknesses of newspaper paywalls is complete unless one side accuses the other of having virtually nothing intelligent to say on the topic," Ingram wrote. "Is there no common ground at all between paywall advocates and paywall skeptics?"
If there is, it wasn't evident today.
FOR FREE to continue reading
✔️ Unlock the full content of International Business Times UK for free
offer available for a limited time only
✔️ Easily manage your Newsletters subscriptions and save your favourite articles
✔️ No payment method required
Already have an account?
Log in
© Copyright IBTimes 2023. All rights reserved.