Nvidia Project Shield Release Approaches: First Hands-On Gameplay Demo Emerges, Flaunts Fluid Gameplay And Graphics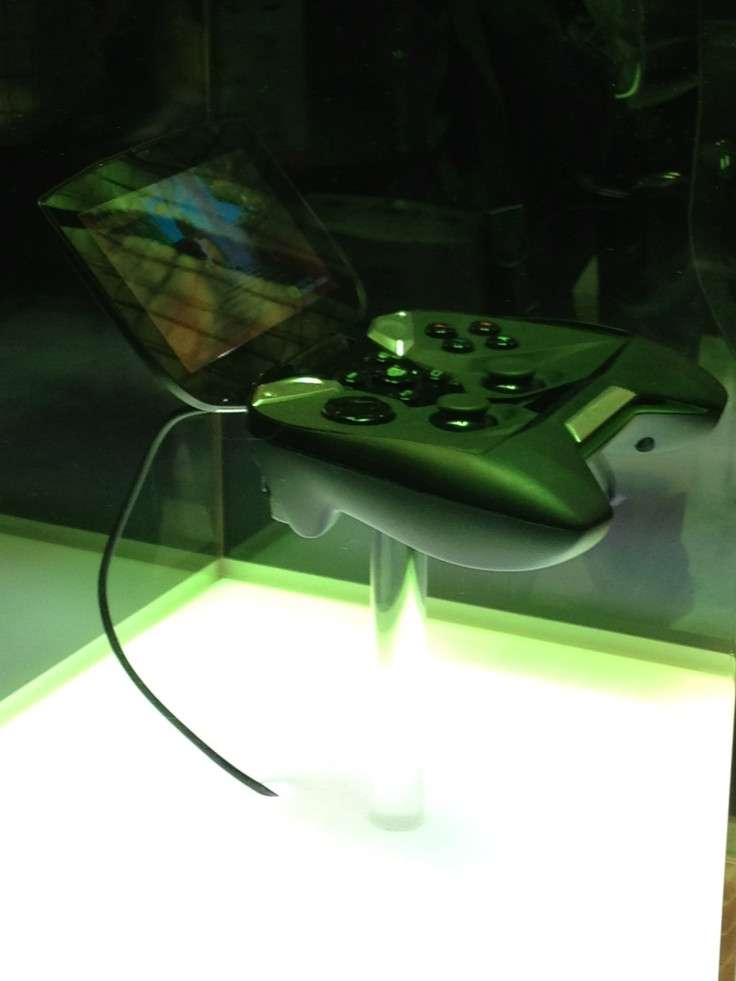 We've seen a sneak peek of Nvidia's upcoming Project Shield portable gaming system at CES 2013, but now the company has launched what may be the first real-time gaming demo of the device. Last week, Nvidia flaunted the Android-based title "Real Boxing" on its forthcoming handheld console, which is set to launch during the second quarter of this year.
Powered by Nvidia's Tegra 4 processor, Project Shield features a 5-inch Retina Display touchscreen display attached to what simulates a standard console controller, complete with dedicated action buttons and joysticks.
The gameplay demo, part of a new weekly series known as Android Thursdays, showcases how this touch screen would be integrated into gameplay along with the traditional buttons. For example, players can scroll through different characters or statistics on the home screen by tapping or flicking the screen rather than using the attached controller.
More importantly, Nvidia was sure to boast the graphical power packed inside its handheld device, acknowledging the "buttery smooth" performance and high frame rates that comprise the gaming experience.
"You're getting enhanced textures, you get increased polygon count, smoother animations," said Android Thursdays' host Will. "And you add on top of that some specular lighting and some true depth of field and that all adds up to a really immersive boxing game."
While the video's host may have thrown around just about every bit of graphical jargon that could be used to describe a gaming device, the clip emphasizes Nvidia's goal. The Android-based gaming handheld seeks to bring the eye-grabbing hi-res graphics we experience on our mobile devices to a real portable console, and that notion comes across in the gameplay footage.
Nvidia unveiled its open platform Project Shield during last month's CES 2013 in Las Vegas. In addition to being able to play any title in the Google Play Store, players can stream full games directly from any PC powered by a GeForce GTX 650 or higher.
A device like Project Shield has potential to impact the mobile gaming space if successful, and Nvidia's Director of Product Marketing Jason Paul said interest has been "overwhelming" so far.
"Since the announcement we've had people knock on our door," Paul said to MCV. "So there's interest in distributing the product…The response has been overwhelming. We won over 30 'Best of Show' awards at CES 2013. The amount of new coverage we received was more than anything we ever had before."
Paul went on to say that Nvidia hopes to improve the Android and PC gaming industries as a whole with Project Shield.
"Shield is targeting Android and PC gamers, so we are looking for people who can sell into that market," he also said to MCV. "We thought that Project Shield would raise the bar for Android and PC gaming. When we looked at the complexity of the device, with all the streaming tech, we came to the conclusion that we had a device that only we could build ourselves. It is a natural step for us."
Project Shield is expected to be available in North America and Canada in Q2 2013, although MCV also reports that Nvidia is searching for a UK distributor as well. Check out the video below to get a firsthand glimpse at what Project Shield can do.
© Copyright IBTimes 2023. All rights reserved.