CES 2013: What It Means For The Future Of Video Games
Cloud computing, smart TVs, and mobile devices all pose challenges to console developers.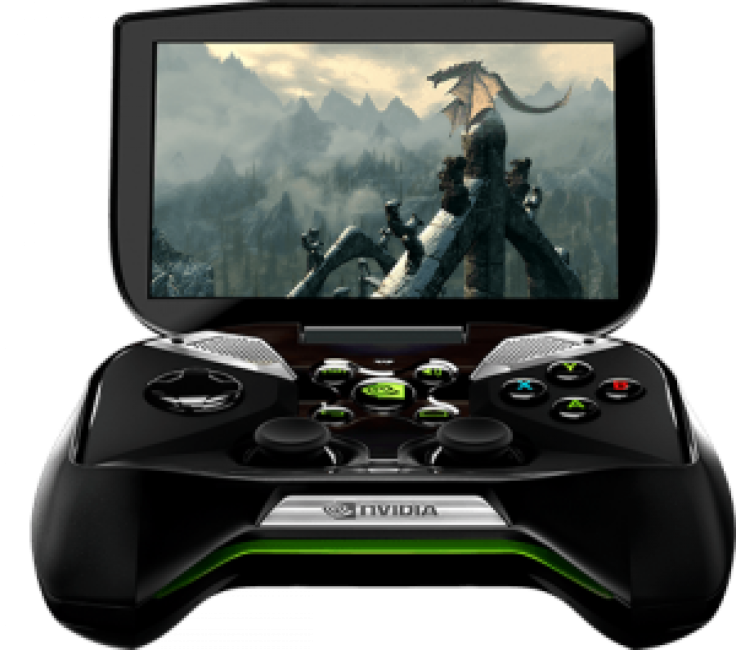 This year's Consumer Electronic Show is slowly coming to a close, subsequently leaving the tech industry to mull over its flurry of announcements and pick out the real game-changers from the potential flops. And with a number of surprisingly high-profile announcements from leaders in the video game industry, the tech community has a lot to consider from its often-overlooked cousin.
Historically, CES hasn't been a hub of information about video games. More than any other area of the tech industry, videogames boast a rabid enough fanbase and a large enough press crowd to support a number of gaming-specific conventions every year. E3, the Game Developers Conference (GDC), and a handful of Penny Arcade Expo conferences each cater to different elements of the game community, and break their own news about new game titles, consoles, and everything in-between.
With Nintendo's Wii-U already out late in 2012, Sony (NYSE: SNE) saving most of its breath to talk about its new smartphones, and Microsoft (Nasdaq: MSFT) leaving the conference entirely, 2013 didn't seem like a decisive year for gaming at CES. But while the big three console developers remained silent, a number of smaller players launched their own ventures to capitalize on a flagging market for console gaming. Here are the main trends that rose above the fray of 2013's CES:
Gadgets. Lots and lots of gadgets.
Nintendo released its newest next-generation console, the Wii U, just in time for the 2012 holidays. Sony and Microsoft are both expected to make big announcements about their upcoming consoles later this year, with Microsoft even deciding to pull an Apple in 2013 and not set up shop at CES. But that doesn't mean that plenty of high-end gamer-friendly gadgets weren't in attendance at this year's convention.
Roccat Studios unveiled a new professional-grade keyboard before the convention even began, and Turtle Beach -- the undisputed king of gaming headsets -- showed off a new "tournament grade" pair of headphones. Monster Cable, meanwhile, announced a partnership with game publisher Electronic Arts (Nasdaq: EA) to make its first pair of gaming headphones.
Cloud Based Gaming
Seamless access to gaming content across different platforms, much like the way that consumers already listen to music or watch movies on any of their devices with programs like Spotify and Netflix, has already seemed like a natural step to benefit the consumer. But cloud-based gaming, historically, has proved harder to support.
Computer graphics chipmaker Nvidia (Nasdaq: NVDA) kicked off CES this year with an announcement that it would be stepping into the cloud with its new GRID servers, its first "fully integrated" product to allow gamers to enjoy the same titles across consoles, PCs, and mobile devices. Agawi, one of its partners for GRID, followed suit when it announced a new partnership with Marvell (Nasdaq: MRVL) to bring Google's (Nasdaq: GOOG) Android operating system to Smart TVs for cloud-based gaming. And this isn't even to mention Valve's hushed presence in the Las Vegas Convention Center's South Hall, which is another story entirely.
Mobile First
While we may not hear anything about the new Playstation or Xbox, the trend towards cloud gaming brings with it a larger acceptance of mobile gaming now that the small computers we carry around with us are powerful enough to support incredible 3D graphics.
PowerA, which last year introduced a wonderful handheld device known as the MOGA that basically turned your Android smartphone into a Nintendo 3DS, is bringing a console-style MOGA "pro" controller to the conference. Along with its new GRID infrastructure, Nvidia also introduced "Project Shield," an Android-based gaming system powered by its new Tegra 4 chip. Razer's much-hyped gaming tablet, which debuted at last year's CES under the name "Project Fiona," appeared in a more finished form this week as the "Razer Edge."
The Looming Presence of Smart TVs
Smart televisions were the thing to bring to CES for the convention's big players. And with the proliferation of cloud-based services and mobile products, integration with these new, smarter home entertainment devices is a natural step.
Since Microsoft and Sony are both increasing their partnerships within Hollywood and the cable industry, many of these changes may come from the content side rather than strictly hardware. But with many a TV company trying to get ahead of Apple's highly anticipated entrance into television, it's not hard to imagine many television manufacturers are going to be clamoring post-CES to add even more bells and whistles to these new screens. The question for console developers, however, will be how they choose to respond to a much larger market suddenly offering many of the "smart" capabilities that viewers have traditionally relied on their Nintendo Wii or Xbox 360 to provide. Up-and-coming developers like Ouya may claim that the console box won't be as important to the future of gaming as a well-designed controller, but I can't imagine Sony supporting its entire Playstation division off the next generation of DualShock gamepads alone.
© Copyright IBTimes 2023. All rights reserved.
FOLLOW MORE IBT NEWS ON THE BELOW CHANNELS