Nvidia Shield Release Date: Now Available At $299 Price, Specs And Features Detailed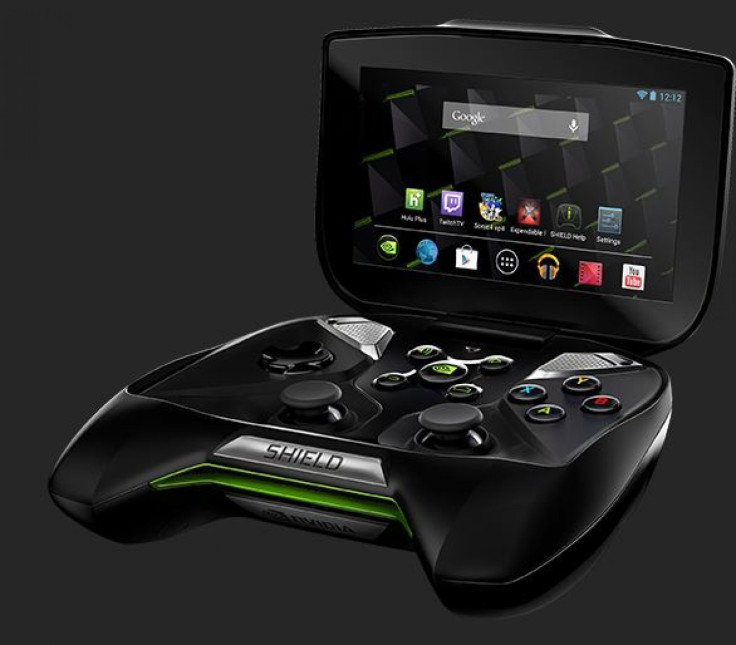 The wait is finally over. After some delays, the Nvidia Shield portable gaming system is now available at its $299 price tag. You can order it here.
Running on the Android Jelly Bean platform, the Nvidia Shield provides you with access to the Google Play store, Hulu Plus, Twitch and more. Some featured games include "Grand Theft Auto: Vice City," "Sonic 4 Episode 2 THD," "Arma Tactics" and more.
Check out the full specs of the Nvidia Shield below: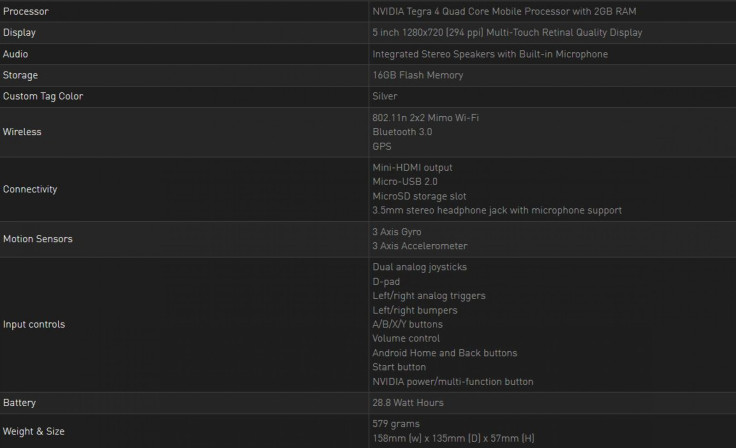 If you have a PC with a GeForce GTX graphics card, you'll also be able to play your PC games with the Nvidia Shield. However, this feature is currently in Beta. PC games supporting by the Nvidia Shield include "Bioshock: Infinite," "Grand Theft Auto 4," "Skyrim," "Dishonored," "Batman: Arkham City" and much more. Click here to see a full list of PC games that are compatible with the Nvidia Shield.
What do you think of the Nvidia Shield? Will you be getting one? Why or why not? Sound off in the comments below.
© Copyright IBTimes 2023. All rights reserved.