NWS Miami Warns South Florida Of Falling Iguanas As Chill Continues
KEY POINTS
The National Weather Station in Miami has issued a warning on falling iguanas
Iguanas are cold-blooded reptiles that tend to be legarthic when temperatures drop into the 40s
Iguanas that fall from trees are not dead, they're just stunned
The prevailing chill that has been sweeping across Florida has prompted Miami's National Weather Station (NWS) to issue a rather peculiar forecast late Tuesday.
While they are still monitoring temperature drops, the cold front and everything else in between, the agency gave South Florida residents a head's up when they see iguanas scattered on the ground.
"This isn't something we usually forecast, but don't be surprised if you see iguanas falling from the trees tonight," the tweet read.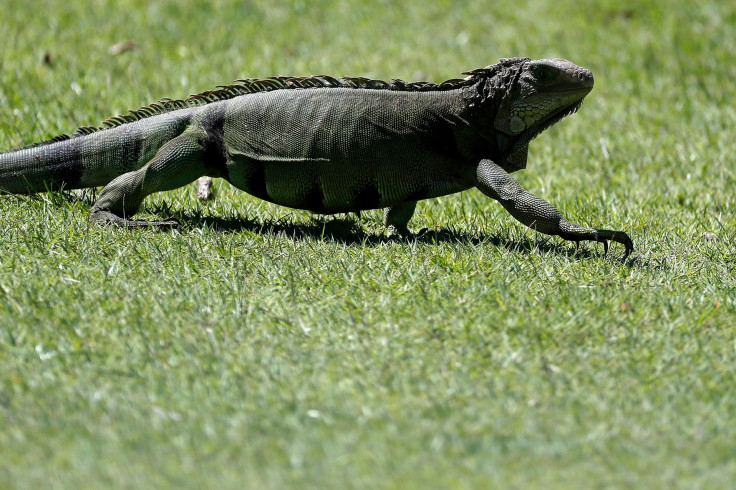 Iguanas are reptiles and, apparently, cold-blooded. The NWS Miami Tweet also pointed that their bodies tend to stiff and become "immobile" if temperatures drop into the 40s.
Ironically, their South Florida prediction revolves around low to mid 40s to 30s. If people see iguanas falling down from trees, they're not dead, the tweet added.
This might not be the most concerning of news, but CNN regarded this as a potential danger to humans and property: Adult male iguanas can reach up to 5 feet and can weigh up to 20 pounds. Should they fall on a passerby or on a parked car, these falling reptiles can cause significant damage.
Chris Michaels told USA Today that this is not something out of the ordinary and has been observed over the years.
"It is when the temperature drops to around 40 degrees or lower that their blood doesn't more around as quickly. As a result, they can stiffen up and fall out of the trees in which they frequent," said Michaels, a meteorologist for WSLS-TV.
© Copyright IBTimes 2023. All rights reserved.