NYPD Denies Car That Drove Into Times Square Protestors Belongs To Them
The New York Police Department (NYPD) is denying responsibility when it comes to a car that drove through a crowd of protestors in New York City's Times Square on Thursday, releasing a statement stating that the vehicle seen in the viral video of the incident does not belong to them.
The incident occurred as protestors gathered in Times Square Thursday evening to protest the death of Daniel Prude, a black man who was killed while in police custody in Rochester in March as he was suffocated and held down during what his family called an episode from mental health problems. As protestors walked into the street and chanted "no justice, no peace," a car can be heard honking a horn at them before then ramming forward, briefly stopping and then continuing on its way.
People quickly took to Twitter to discuss the incident, the latest where a car rammed into a crowd of protestors in the U.S., not only discussing who was to blame for the incident, but also pointing out characteristics of the vehicle involved with some suggesting it was an NYPD vehicle.
However, the NYPD has since released a statement stating the black Taurus Sedan involved was not a vehicle associated with them.
Their claim was still refuted by others, however, as another video surfaced on Twitter which appeared to show the same vehicle moments before the ramming occurred, showing people identified as President Donald Trump supporters and counter-protestors getting a police escort into the car, which then speeds off. Seconds later, the screams from the incident in question are heard and the person taping runs up the block.
Attacks by vehicles intentionally ramming into crowds of protestors have been on the rise since protests picked up steam following George Floyd's death by Minneapolis police officers in May. NPR reported in June that at least 18 had occurred which were deliberate, with several others under investigation at the time.
Protests around the country, which have seen a new uptick after initial cries for Floyd and Breona Taylor following the shooting of David Blake and now Prude's death, have been growing increasingly violent as well. Protests in Kenosha, Wisconsin, where Blake was shot seven times in the back by police officers and is not paralyzed from the waist down, turned violent in August after 17-year-old Kyle Rittenhouse fired into the crowd, killing two and injuring one.
Violence also broke out in Portland, Oregon, over the weekend, after counter-protestors began antagonizing others in the city, leading to the death of Aaron J. Danielson, whom Michael Forest Reinoehl shot, reportedly in self-defense. He has since been shot and killed by police.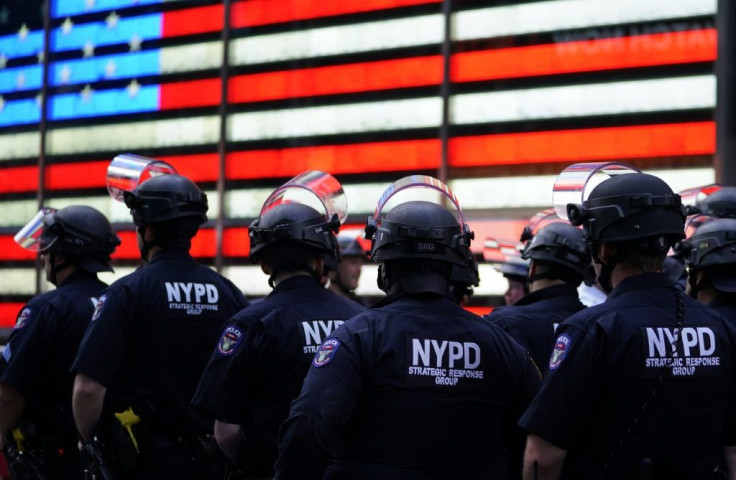 © Copyright IBTimes 2022. All rights reserved.
FOLLOW MORE IBT NEWS ON THE BELOW CHANNELS