Obama To Announce Cuba Embassy In Havana As Relations Between The Two Countries Continue To Thaw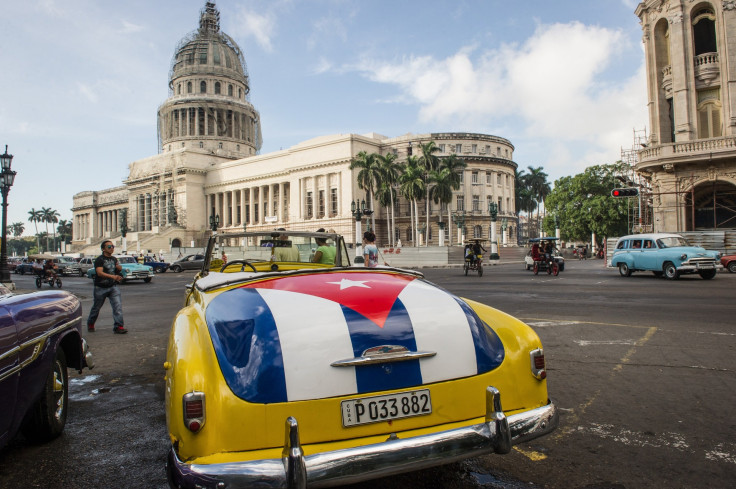 On Wednesday, President Barack Obama is expected to announce that the U.S. and Cuba have come to an agreement to open embassies in each others' capitals, according to the Associated Press. The agreement would be a sign of a continued diplomatic thaw between the countries, which the Obama administration first announced in December.
Obama's pivot on Cuba has changed decades of stalemate. In addition to the expected embassy, the State Department recently took Cuba off the list of states that sponsor terrorism, and some travel restrictions have been loosened. Also, an attempt in the House of Representatives in early June to restrict licensing for ships and planes going to Cuba failed. The embargo remains in place.
Obama is expected to announce the embassy deal alongside Secretary of State John Kerry. The U.S. and Cuba have held diplomatic missions in each others capitals with the supervision of Switzerland since the 1970s.
The embassies are a major step forward for diplomatic relations between the two countries. There remains a significant number of issues to be resolved, however, including the resolution of the trade embargo currently placed on Cuba by the U.S., talks about human rights in Cuba and the potential for conversation about fugitives said to be hiding in Cuban cities.
The thaw has become a major sticking point on the 2016 campaign trail, too, especially for Republican candidates like Sens. Marco Rubio and Ted Cruz, who are both of Cuban descent. Earlier this month, Rubio threatened to block any diplomatic nominations that come through the Senate for Cuba unless the country meets a set of four criteria including lifting restrictions on American diplomats in the country.
The Obama administration decision to work on diplomatic relations with its neighbor has been characterized as an ending of isolation for the small island country, but can be said to have brought U.S. policy into closer alignment with the international community as well. United Nations' opinion on whether or not to end the embargo on Cuba is overwhelmingly in favor of ending the trade sanctions; the European Union switched course on its position in the '90s to support ending the embargo.
© Copyright IBTimes 2023. All rights reserved.
FOLLOW MORE IBT NEWS ON THE BELOW CHANNELS