Obama Final Acts As President: In Last Hours Of Presidency, Commutations, Pardons and Innovation Programs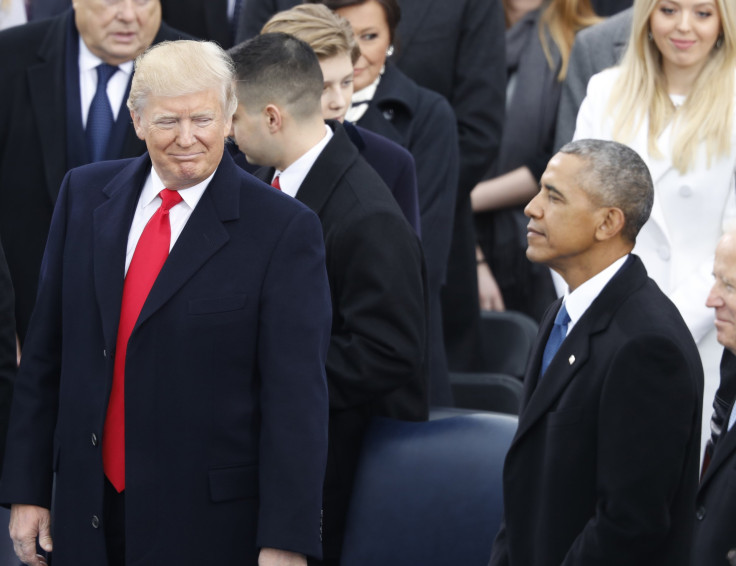 President Barack Obama, who became a civilian around noon Friday, used his last hours as president to codify a program that brought tech leaders into government.
The president signed the TALENT Act of 2017 early Friday, just hours before he attended the inauguration of his successor. The bill, which passed unanimously in the Senate and by a huge margin in the House, makes permanent the Presidential Innovation Fellows Program, which Obama created with an executive order in 2012. The program allows "successful entrepreneurs, executives and innovators" to "serve time-limited appointments in executive agencies ... that would particularly benefit from expertise using innovative techniques and technology."
In a video on the program's website, President Obama described some of the program's successes, citing improved access to government, health and police records and data.
The program has recruited 112 fellows, the program's website said.
Obama commuted the sentences of more than 300 prisoners Thursday, bringing the total number of commutations during his administration to 1,715, more than the last 13 presidents combined, the White House said. He also granted 212 pardons and presided over a reduction of the federal prison population, the first president to do so since Jimmy Carter.
Obama's first act as president was to proclaim his inauguration day a "National Day of Renewal and Reconciliation."
"We are in the midst of a season of trial. Our nation is being tested, and our people know great uncertainty," the proclamation said. "Yet the story of America is one of renewal in the face of adversity, reconciliation in a time of discord, and we know that there is a purpose for everything under heaven."
© Copyright IBTimes 2023. All rights reserved.