Obama Hosts Team USA Olympians, Paralympians At White House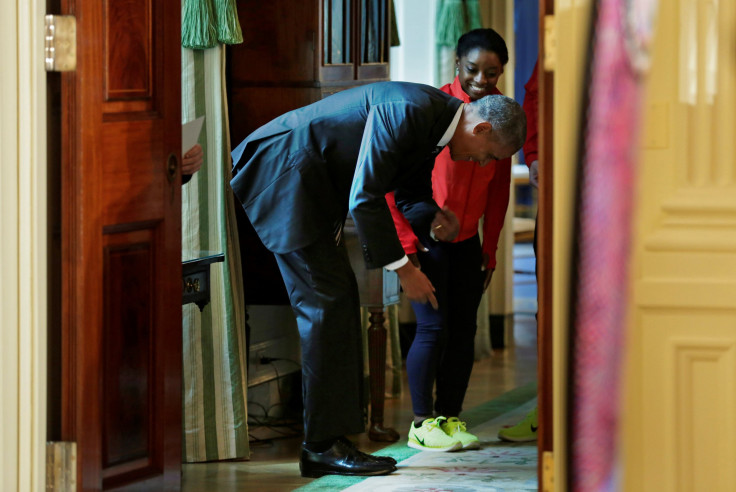 U.S. President Barack Obama hosted the Team USA Olympians and Paralympians at the White House on Thursday — the last team of Olympians to be hosted by the president as his term comes to an end in January.
Obama was in a jovial mood as he joked: "I want you to know that I was going to do, like, a floor routine on the way out with Simone. But we decided it was a little too crowded."
First lady Michelle Obama, however, called him out on his claim by saying, "And he can't touch his toes," to which the president admitted: "And I can't touch my toes."
While the first few rows were occupied by the wheelchair Paralympians, familiar faces like Michael Phelps, Simone Biles and Aly Raisman could be seen among the guests. While gymnast Gabby Douglas could not attend the event following her wisdom teeth surgery earlier this week, Ryan Lochte was banned from the event following his controversial Rio Olympics stint.
"One of the reasons our country is so proud of this year's Team USA is 2016 belonged to America's women Olympians," Obama said. "As the father of two young women, for them to have that example of health, and drive, and competition, and persistence, and strength — it makes me really proud."
Seeing the president and the first lady was "right up there with walking into the opening ceremony right behind the flag-bearer," said Hugh Freund, the 28-year-old silver medalist in the keelboat sailing event in the Paralympics, People magazine reported.
© Copyright IBTimes 2023. All rights reserved.