Obama Immigration Raids 2016 To Continue Arresting, Deporting Undocumented Immigrants: Report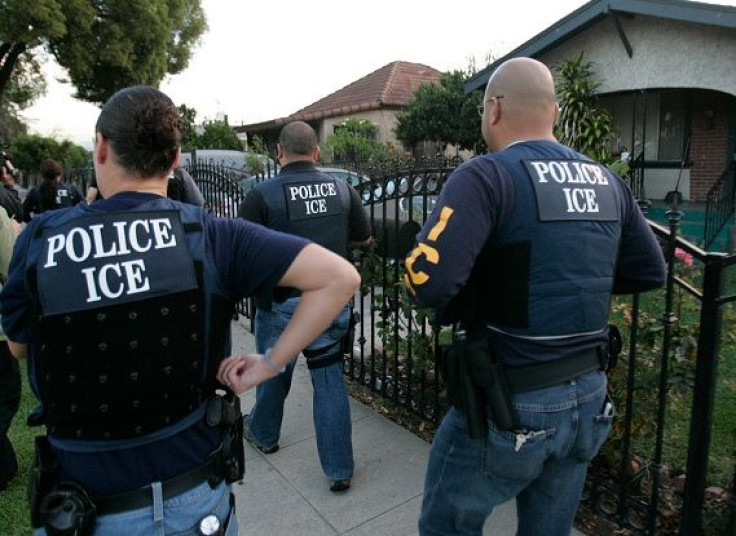 After a lull of nearly four months, the U.S. government is expected to continue raids on undocumented immigrants before arresting and ultimately deporting them to their native countries, according to a new report. Individuals who have entered the country illegally within the past two years will be targeted by the U.S. Department of Homeland Security and the U.S. Immigration and Customs Enforcement (ICE), ABC News reported.
The news has sparked anger from local and national politicians who are concerned about the effects the raids will have on families, the majority from Central America. Former Secretary of State and Democratic presidential front-runner Hillary Clinton responded the same way she did when the raids launched in early January.
"I am concerned about recent news reports and believe we should not be taking kids and families from their homes in the middle of the night," Clinton said in a statement. "Large-scale raids are not productive and do not reflect who we are as a country."
U.S. Deportations by Country | InsideGov
Clinton's rival, Vermont Sen. Bernie Sanders, also opposes the raids, and he appealed to U.S. President Barack Obama — who authorized the raids — to stop them from happening. "I urge President Obama to use his executive authority to protect families by extending Temporary Protective Status for those who fled from Central America," Sanders said in a statement.
U.S. Rep. Judy Chu — who represents a district in Pasadena, California, where more than 100 undocumented immigrants were detained after raids in January — reiterated Thursday her stance on what she sees as "inhumane" actions.
"Today's news, if true, is devastating for immigrant families across the country, and is a huge step backwards from the progress made through the president's executive actions," Chu said in a statement. "The targeting of refugee mothers and children is outrageous and diametrically opposed to our values as a nation. To deport these individuals and tear apart families is inhumane."
The Obama administration has deported more immigrants than any other U.S. administration. More than 2.5 million people have been deported on Obama's watch, a 23 percent increase from when George W. Bush occupied the White House, Fusion reported.
© Copyright IBTimes 2023. All rights reserved.