Obama Slams Trump On Foreign Policy After Republican Presidential Candidate's Nuclear Weapons Comments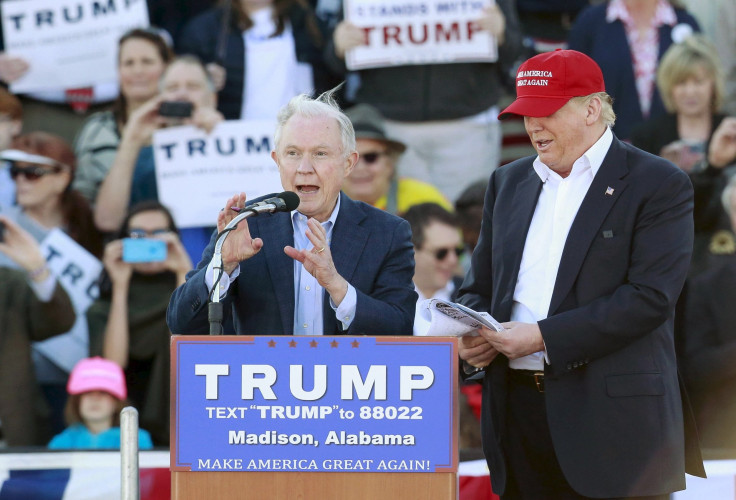 President Barack Obama scorned Republican presidential candidate Donald Trump's foreign policy experience and knowledge in closing remarks Friday at the Nuclear Security Summit in Washington. When asked about recent remarks made by Trump that Japan and South Korea should have their own nuclear arsenals for protection from North Korea, Obama did not hide his disdain for the New York businessman's views.
"The person who made the statements doesn't know much about foreign policy or nuclear policy or the Korean peninsula or the world generally," Obama said, clearly referring to Trump without using his name. "People pay attention to American elections. What we do is really important to the rest of the world."
Obama said discussions of Trump's remarks came up in his meetings with world leaders on the sidelines of the summit. He stressed that even other countries that have a "carnival atmosphere" in their own elections want "sobriety" in American elections because American policies have an enormous impact on the entire world.
President Obama: "We don't want somebody in the Oval Office who doesn't recognize" importance of alliances in Asia https://t.co/6jHEGqQ5yW

— CNN (@CNN) April 1, 2016
Trump shared his foreign policy views in a wide-ranging interview with the New York Times published Saturday.
"But right now we're protecting, we're basically protecting Japan, and we are, every time North Korea raises its head, you know, we get calls from Japan and we get calls from everybody else, and 'Do something.' And there'll be a point at which we're just not going to be able to do it anymore," Trump said.
In recent weeks Trump has begun to reveal the people who are advising him on foreign policy. His foreign policy team is led by Alabama Sen. Jeff Sessions and includes counter-terrorism adviser Walid Phares, energy adviser George Papadopoulos, defense adviser Joe Schmitz, energy and Russia adviser Carter Page and former Lt. Gen. Keith Kellogg, CNN reported.
"In his doctrine and probably his in approach to all issues, he doesn't want to let go of any of the options," Phares told PBS's "NewsHour" in an interview describing Trump's approach.
Trump, who has spoken fondly of Russian President Vladimir Putin in the past, has assembled a team of advisers with ties to the Kremlin and its allies. Page has had a business career advising Russian companies and admitted his own business interests have suffered due to Western economic sanctions imposed after Russian annexed Crimea from Ukraine in 2014, Bloomberg reported.
While he most likely will not advise on Eastern European foreign policy, Republican strategist Paul Manafort was also hired by Trump. Manafort previously worked for the pro-Russian Ukrainian President Viktor Yanukovych, who was overthrown two years ago, the New York Times reported.
Trump's other advisers have also been criticized in recent weeks for their experience. Schmitz, who served as the inspector general at the Department of Defense in President George W. Bush's administration, "slowed or blocked investigations of senior Bush administration officials," a Los Angeles Times investigation from 2005 found. Several energy experts told the Washington Post they had never before heard of Papadopoulos, a 2009 college graduate.
© Copyright IBTimes 2023. All rights reserved.