Obama Tells Students He Finished Paying Student Loans Only 8 Years Ago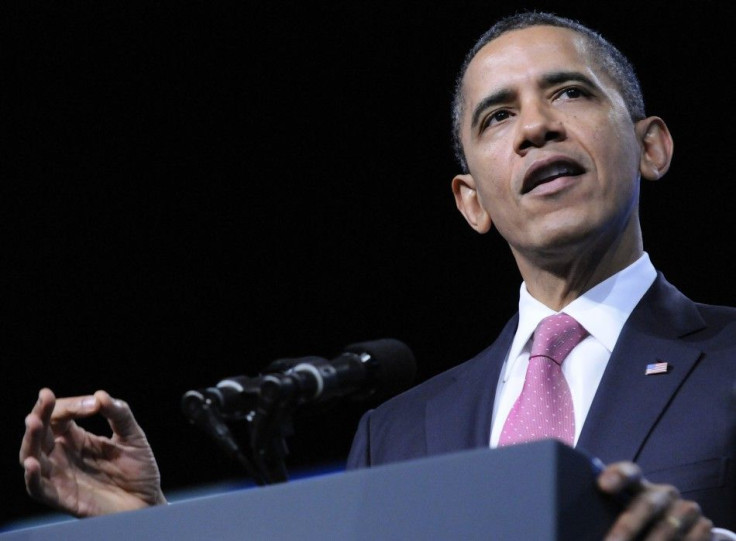 President Barack Obama sought to put himself in young Americans' shoes on Tuesday while campaigning in North Carolina, telling a crowd of college students he only finished paying off his student loans eight years ago.
In the first of three appearances at college campuses located in battleground states, the president wooed students at the University of North Carolina at Chapel Hill while urging Congress to pass legislation to prevent an increase in federal subsidized student loan rates.
I just want everyone here to understand. I didn't just read about this, Obama said, to a roaring applause from the audience. I didn't just get some talking points about this. I didn't just get a policy briefing on this.
Obama's emphasized that he and first lady Michelle Obama did not come from wealthy families -- an apparent move to set himself apart from multimillionaire presumptive Republican nominee Mitt Romney -- and as a result, relied on scholarships and student loans to put themselves through their undergraduate and law school educations.
When we graduated from college and law school, we had a mountain of debt. When we married, we got poor together, said Obama, who will turn 51 in August. We only finished paying off our loans, check this out: I'm the president of the United States. ... We only finished paying off our student loans about eight years ago. That wasn't that long ago.
Although both Obama and Romney have expressed support for freezing the current interest rates on the loans of lower-income and middle-class students, lawmakers are still debating how to pay for the plan. On July 1, the interest rate on federal loans is set to double from 3.4 percent to 6.8 percent, a move that could vastly increase rates for students who are already struggling to pay their debt at the current rate.
Obama said allowing the interest rate to double would affect more than 7 million students, costing the average student an extra $1,000 that would essentially amount to a tax hike.
We have to make college more affordable for young people, he said. That's the bottom line.
© Copyright IBTimes 2023. All rights reserved.