Off-Duty Federal Officer Fatally Shot By Monroe County Deputies
An off-duty federal law enforcement officer was shot and killed by Florida Keys deputies because he allegedly aimed a semiautomatic gun at them.
Around 10:40 a.m. Wednesday, Lane Morgan Caviness, 48, was shot at a home close to mile marker 95 in Key Largo, Miami Herald reported.
Deputies from the Monroe County Sheriff's Office responded to a report of a drunk and armed "suicidal man" at the property, according to CBS News.
Caviness was a sworn law enforcement officer and a commercial airline pilot. He was an officer with the Federal Flight Deck Officer program, a division of the Department of Homeland Security's Air Marshal Service, Keys Sheriff Rick Ramsay told Miami Herald.
An inquiry for comments regarding Caviness' death was not immediately answered by Homeland Security officials. A man was present when deputies arrived at the property in the Key Largo Ocean Resort area, and they were able to confirm that he was armed, authorities said.
The individual informed the deputies that he was inebriated and ready to fight them, Miami Herald reported. Ramsay claimed that he suddenly reappeared, this time aiming the weapon at the deputies.
According to Monroe County Sheriff's Office spokesman Adam Linhardt, the deputies "responded by firing at him." He claimed that although first aid was started, Caviness had been declared dead.
"Although this appears to be a suicide by cop situation, as I always do in such cases, I have asked the Florida Department of Law Enforcement to conduct an independent investigation into this matter," Ramsay said in a statement.
All investigations on the shooting were directed to the Florida Department of Law Enforcement (FDLE) by Linhardt.
International Business Times was not able to independently verify the number of deputies who fired their weapons, their identities, and whether or not they were placed on paid leave throughout the inquiry.
The investigation is ongoing.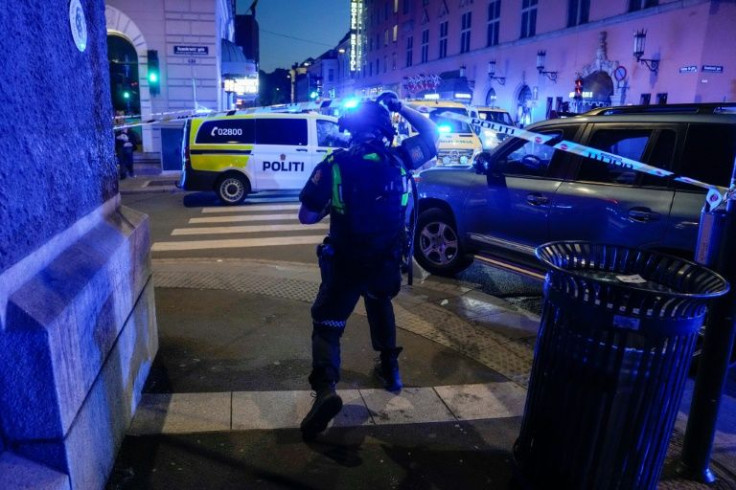 In an unrelated incident, an off-duty cop from the Monterey Park Police Department was found dead in a parking lot in Downey on Aug 8. Officials from Downey Police arrived to find the victim fatally shot in his car seat in the parking lot. The Downey Fire Department pronounced him dead at the scene.
© Copyright IBTimes 2022. All rights reserved.
FOLLOW MORE IBT NEWS ON THE BELOW CHANNELS