Officers Open Fire On Dogs 'Tearing Apart', Dragging Homeless Man On Street
Officers from the Philadelphia Police department opened fire on dogs to stop them from attacking a homeless person in Hunting Park. The attack happened early on Monday morning at the intersection of 6th and Tioga.
Carmen Velasquez, a neighbor, claimed she heard him screaming for assistance in Spanish and saw the dogs on top of him literally tearing him apart.
Surveillance cameras caught the incident and showed video of two dogs biting and dragging the 54-year-old man.
The attack apparently lasted more than 5 minutes involving a pit bull, and a bullmastiff estimated to be 100 pounds.
Velasquez claimed he could not escape despite the attempts to chase the dogs.
Another neighbor, Judy Rivera referred to another neighbor who came from another house with a stick trying to release the poor man. Despite his well-intentioned effort, the dog chased him back to the house, so there was no way to assist.
The neighbor who preferred not to be named said he grabbed a beam level stick and started to swing into the dog's legs. That's when the dog shifted its attention to the would-be Good Samaritan.
Officers claimed when they arrived, the attack was still in progress by the two dogs, and the man was being bitten around the arms and legs. Two police officers then fired their weapons at the dogs to stop the attack.
According to the authorities, the man's injuries were so bad; one could see clear to the bone. The police had to apply several tourniquets before the man was taken to the hospital.
According to Action News, the man is currently in a stable condition at the hospital.
Sherrie Roman from Hunting Park stated she heard about seven or eight gunshots and saw the police already there with the man lying on the ground.
The Bullmastiff died there, but the pitbull managed to getaway. The police was commended for its quick action in saving the man and appropriate first aid when they used a tourniquet because he was bleeding so much.
The officers also had to use lethal force to stop the animals considering the neighbors had already tried everything they had in their arsenal to stop the attack.
Neighbor, Velasquez said the police were right to shoot the dogs. They tried to save the homeless person the best way they knew how. After all, had they not acted as fast as they did, the man would have succumbed to his injuries.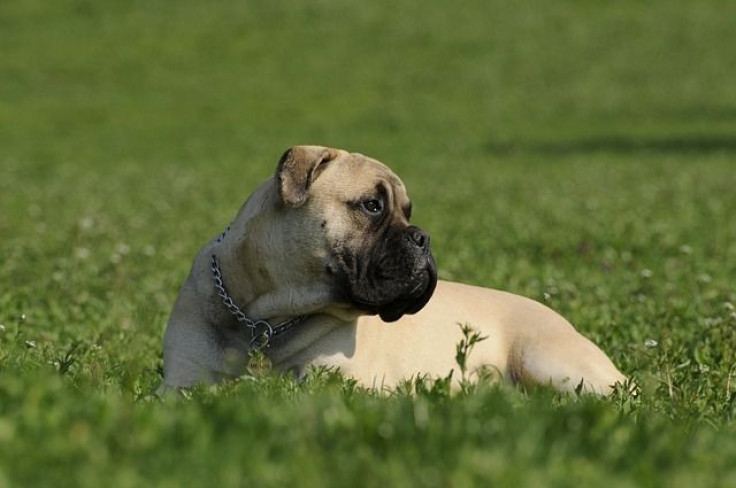 FOLLOW MORE IBT NEWS ON THE BELOW CHANNELS