Ohio Man Nearly Dies After Receiving COVID Vaccine Twice In Four Hours
In another COVID vaccine mishap, a 91-year-old man from Hamilton, Ohio, nearly died after receiving two doses of the shot just hours apart on the same day.
Victor Smith went into shock after receiving two doses of the Moderna COVID vaccine back-to-back within a four-hour period instead of weeks apart in a case of mistaken identity, the Cincinnati Enquirer reported.
Smith, who is currently recovering from the accidental double-shot dose, received his first shot of the COVID vaccine at the Fort Hamilton Hospital on Jan. 22 and was scheduled to get his second shot of the Moderna vaccine on Feb. 25.
However, the amputee suffered a fall shortly after receiving the initial shot and was transported to the Jamestown Rehab Facility, owned by Community First Solutions, where things went horribly wrong.
"They transported him to get his shot. And when he came back, I spoke to him," Smith's daughter, Dawn Smith Theodore, told WLS-TV, an ABC affiliate out of Chicago. "He was good. And then at 3:45, I guess a city firefighter came in and said they have a shot for Victor, and the nurse said 'Victor Smith?' and he said 'Yes' so they gave him the room number and sent him to room 202 which is where my dad was."
But according to Theodore, it was the wrong Victor Smith, so her dad mistakenly received his second vaccine just hours after the first one. Shortly after the second inoculation, Smith said he felt extremely tired and collapsed.
"They pretty much told me he was not going to make it," Theodore told WLS-TV.
Both the Pfizer-BioNTech and Moderna COVID vaccine should be administered weeks apart, while the new Johnson & Johnson vaccine is designed to be given as a single-dose shot. Appointments for the two-shot vaccines are generally scheduled one month apart for safety.
In a joint statement to the Enquirer, the City of Hamilton and Community First Solutions said, " an incident occurred where a City of Hamilton resident inadvertently received two doses of the COVID-19 vaccine on the same day. Both Jamestowne and the City of Hamilton Fire Department have begun investigations into the incident."
Theodore wrote in a Facebook post that her father went into "respiratory distress" after he was given someone else's vaccine by mistake, saying, "I was told… by the ER that he was dying… He is hanging in there, but it has been a rocky road."
Theodore lives in Calabasas, California, and hasn't been able to see her dad in a year due to the pandemic and because she has not had her COVID vaccine, she told the Daily Mail.
"Fortunately, his condition improved and he is now recovering at hospital," she told the Mail. "I want to see my dad get better. I want to see that this doesn't happen to anybody else."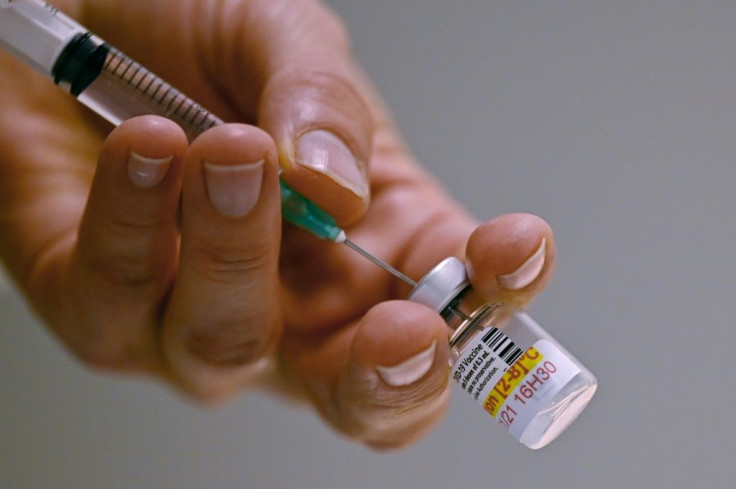 © Copyright IBTimes 2023. All rights reserved.
FOLLOW MORE IBT NEWS ON THE BELOW CHANNELS