One Airline Is Taking A Risk By Resuming Flights To Russia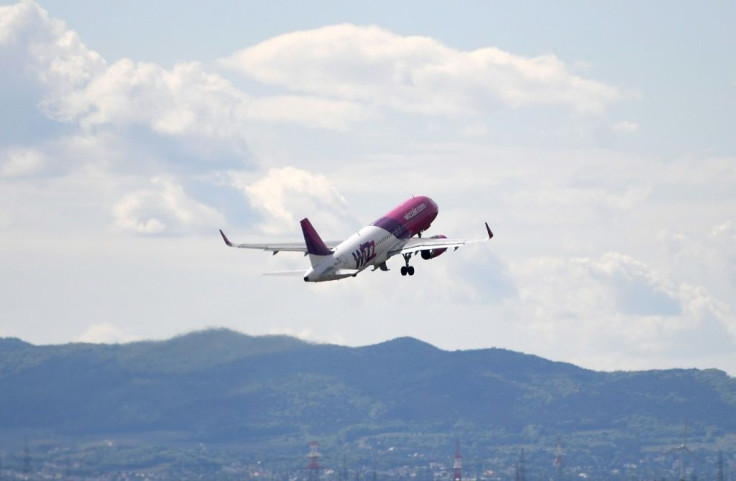 Wizz Air Abu Dhabi will resume flights back to Russia amid the Ukraine war – a risk the airline is hoping will pay off.
The Russia-Ukraine war has now entered its sixth month, and much of the airline industry has boycotted the country, banning flights to the region from the U.K., and EU amid a number of sanctions imposed by these nations.
But for Wizz Air, there is pent-up demand to return to Russia with flights from Abu Dhabi to Moscow that will start selling tickets on Oct. 3, according to CNN.
"I expect this decision will be viewed with great interest. It could be a disaster – however the bigger issue is fatigue. Certain commercial interests will prevail. Nevertheless it's a risky move that could turn into a profound PR own goal," Mark Borkowski, a crisis PR consultant, told CNN.
Alex Paterson, an analyst at Peel Hunt, suggested the risk may not pay off for Wizz Air, saying, as reported by Financial Times, "I don't like the decision to fly to Russia and suspect that there may be some passengers that will avoid flying with them because of it."
The airline's counterparts Wizz Air Hungary and Wizz Air UK are banned from flying to Russia under U.K. and EU air regulations.
A spokesperson for Wizz Air told CNN, "Wizz Air Abu Dhabi is a national UAE carrier that operates in line with the UAE's national regulations and policies. The airline is resuming its operation to Moscow to meet travel demand for passengers wishing to fly to and from Russia from the UAE capital. All UAE national airlines are currently operating direct flights to Russia."
Middle East rival airlines Etihad, Emirates, and FlyDubai airlines continued to operate flights to Russia from the UAE, while Wizz Air Abu Dhabi's parent company Wizz Air, which is located in Hungary, suspended its flight to Russia amid the invasion of Ukraine in December 2021.
Wizz Air Abu Dhabi was founded in 2019 as a subsidiary of Wizz Air. It is also controlled by state-owned ADQ, which has a 51% stake in the airline.
© Copyright IBTimes 2023. All rights reserved.