'Orange Is The New Black' Actress Sexting At 2014 Emmy Awards; How Did Natasha Lyonne React To Red Carpet Scandal?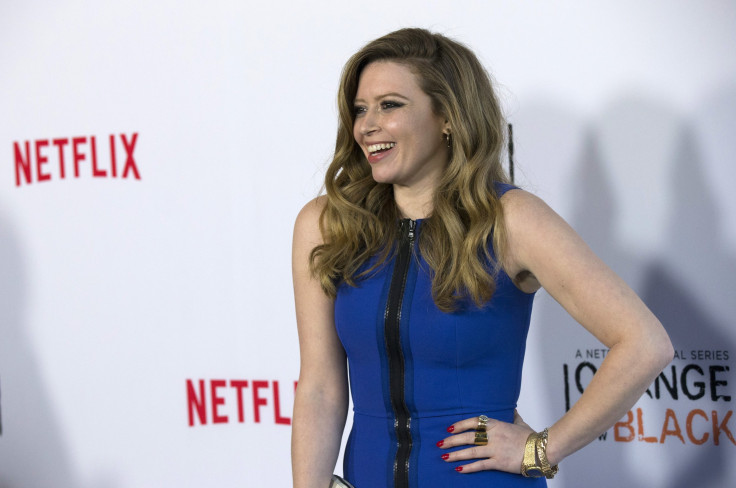 We've seen our fair share of red carpet shenanigans, from Papa John himself delivering a pizza at the 2012 Country Music Awards, to America Ferrera hiding a man under her skirt at this year's Cannes Festival. But what happened at the 2014 annual Primetime Emmy Awards Monday was truly memorable. During Ross Mathews' interview with "Orange Is the New Black" star Natasha Lyonne, the fashion guru found himself in a rather odd predicament when he called the actress out for texting during their red carpet conference.
"Yeah, Natasha Lyonne is texting. Who are you texting?" he asked the actress after Lyonne made a joke she was too busy typing away to answer his wardrobe-related questions.
"Oh, I wouldn't worry about it!" she said, enticing him with her mystery. "This is not a G-rated text message I am sending right now."
"Oh! Please show me," Mathews begged, peering over at Lyonne's screen. "Oh, I don't even know what that was," he said after getting a quick glimpse at the alleged sext.
But what else do you expect from the girl who plays a sex-driven inmate quite convincingly? Lyonne portrays fan favorite Nicky Nichols on the hit Netflix series "OITNB," a character described as a former drug addict who uses sex with other prisoners as a coping mechanism.
But soon Nichols' willpower will be tested in Season 3 when she finds herself face-to-face with Vee's stash of heroin. Will the alleged nymphomaniac break her two-year sober streak and return to her previous addictive ways?
Lyonne was nominated for a 2014 Emmy award along with "OITNB" co-stars Taylor Schilling, Laverne Coz, Kate Mulgrew and Uzo Aduba, who ended up winning Outstanding Guest Actress in a Comedy Series as Suzanne "Crazy Eyes" Warren.
"I'm so excited for everybody. I think it's so deep that people are responding to the show so heavily. It's such a clear indication of where we're at, societally. People really get this and they're hungry for something so human. They're tired of the same old," she told the New York Times.
Looks like Lyonne isn't afraid to be human on and off the TV screen!
What did you think of the actress' sexting stunt? Sound off in the comments section below.
© Copyright IBTimes 2023. All rights reserved.
FOLLOW MORE IBT NEWS ON THE BELOW CHANNELS