Original 'Ghostbusters' Stars Praise All-Female Reboot Cast; 'There's No Quit In These Girls'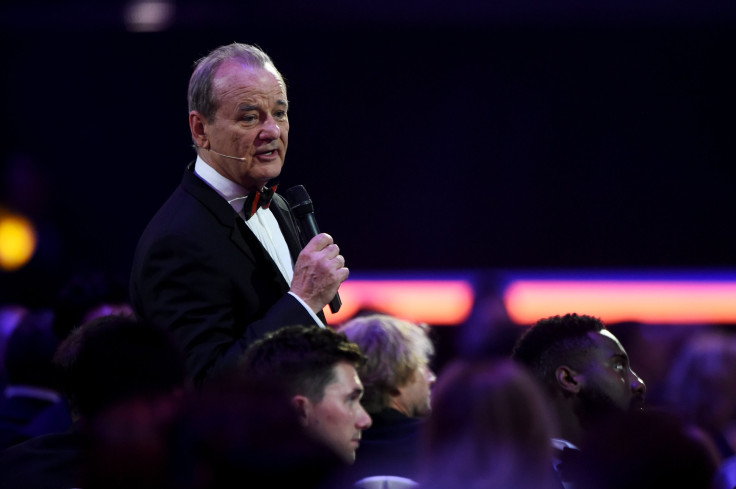 The "Ghostbusters" reboot, which features an all-female cast, has been met with a lot of criticism, but the original cast couldn't be more pleased with the film.
Bill Murray, Dan Aykroyd, Ernie Hudson and Annie Potts, who starred as the unlikely band of parapsychologists in the 1980s film, appeared on "Jimmy Kimmel Live!" Wednesday. During the sit-down they shared their feelings about Sony remaking "Ghostbusters" with only female stars, and it was nothing but love from each of them. Aykroyd, 63, said he and his co-stars were "really really happy," while Hudson praised the new stars for being "really funny."
"I couldn't be happier. These girls did a really good job," Murray, 65, said. "When you see the film, you think, 'Are these girls gonna pull it off?' There's no quit in these girls, this is a tough movie to pull off, it's a big concept, there's a lot on the plate, there's a lot of expectations."
In May, Sony released a second trailer for the new "Ghostbusters" film. The first, which hit the internet in March, was poorly received by audiences. In fact, according to ScreenCrush, the video, which was viewed more than 32 million times, became the most disliked video in the history of the video hosting site. The new trailer, however, packed an equally big girl-power punch, with a whole lot more to love. As was previously reported, the clips featured more frightening ghosts and a Chris Hemsworth cameo.
The new "Ghostbusters" film was announced in 2014, with the cast reveal coming several months later in January 2015. At the time, the Hollywood Reporter announced Melissa McCarthy had signed on for the film. The publication added director Paul Feig and the rest of the "Ghostbusters" team was in the process of negotiating with actors Kristen Wiig, Leslie Jones and Kate McKinnon.
"Ghostbusters" is slated to hit theaters July 22.
© Copyright IBTimes 2023. All rights reserved.