The Osbourne Family Returns to TV? Animated Show In The Works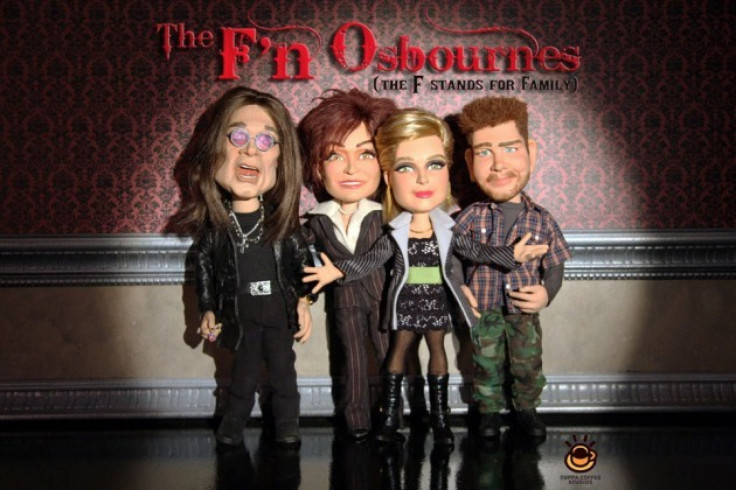 Many can remember the hilarious day-to-day life of the famous Osbourne family from their MTV show The Osbournes. Airing from 2002 to 2005, the world thought they said goodbye to the foul mouthed and pet infested family invading their TV. Fortunately for those loving their loony antics, Ozzy, Sharon, Kelly and Jack will be returning to the screen, but this time in animated form.
Cuppa Coffee Studios, the Toronto based animators behind Comedy Central's hilarious Ugly Americans as well as former claymation gore-fest Celebrity Death Match, is set to launch the family in a new series currently titled The F'n Osbournes. While F'n seems to fit perfectly considering the unabbreviated word came out of Ozzy's mouth quite frequently during the former series, the Calgary Herald says that studio claims the F to stand for family.
Adam Shaheen, president of Cuppa Coffee Studios as well as creator and co-executive producer of the new series says that the show combines absurd animated sitcom premises that only the Osbournes can pull off!
This is a satirical show. It's not something that sits there and you know, heaps praises on them at all, said Shaheen. It's a family sitcom where stuff is happy, stuff is sad, stuff goes horribly wrong with a massive comedic twist to the whole thing.
The Osbourne name isn't just being thrown on this project. The whole family will play themselves, and Sharon and Jack Osbourne are set to be executive producers of the series as well.
You may ask, What about the dogs? No worries. Seven dogs are to round out the cast says Toronto.com.
Production on the bound to be hilarious series will begin over the summer.
© Copyright IBTimes 2023. All rights reserved.