Oscars 2021: Why Daniel Kaluuya Will 'Avoid' His Phone After Surprising Acceptance Speech
KEY POINTS
Daniel Kaluuya joked about his parents having sex in his Oscars 2021 acceptance speech
The "Black Panther" star said he has not talked to his mom since winning and plans to avoid his phone "for a bit"
Kaluuya won best supporting actor for his performance in "Judas and the Black Messiah"
Daniel Kaluuya won best supporting actor at the 2021 Oscars on Sunday night, but he plans to "avoid" his phone for a while after making a joke about his parents' sex life.
Kaluuya, 32, won his first Oscar during the 93rd Academy Awards for his portrayal of late Illinois Black Panther Party chairman Fred Hampton in "Judas and the Black Messiah." During his acceptance speech, the "Get Out" star thanked his mother, who watched the ceremony with his sister from the U.K. — before throwing in the sex comment.
"I'd like to thank my mom. Thank you so much for pouring into me. You gave me everything, you gave me your factory settings so I could stand at my fullest height," the "Black Panther" actor was quoted by People as saying.
Kaluuya continued, "We gotta celebrate life! We're breathing, we're walking. It's incredible. Like, my mom, my dad, they had sex — it's amazing! I'm here. I'm so happy to be alive and I'm gonna celebrate that tonight."
After his joke, cameras cut to his mom and sister. His mother's expression changed as if she was wondering, "What is he talking about," while his sister looked embarrassed and covered her face.
"Peace, love and onwards. We go again," Kaluuya concluded his speech.
After accepting his Oscar, he was interviewed backstage, with one reporter commenting that his speech would likely live in infamy after his sex joke.
But Kaluuya didn't back down, saying, "Is that going to live on? I think that's pretty obvious that all parents have sex, man, you know? What's going on? It just came out my mouth, I know my mom's probably going to text me some stuff, but here we are."
Kaluuya also said he has not talked to his mom after his victory and plans to "avoid" his phone "for a bit." But he explained that his mother likely won't be too angry with him.
"I think my mom's not going to be very happy. But she's gonna be cool, she's gonna be cool, she's gonna be cool," the Oscar winner said. "She's got a sense of humor so she's like we give it to each other, so it's cool."
Other stars who were nominated for best supporting actor at this year's Oscars were Sacha Baron Cohen ("The Trial of the Chicago 7"), Paul Raci ("Sound of Metal"), Leslie Odom Jr. ("One Night in Miami") and Lakeith Stanfield ("Judas and the Black Messiah").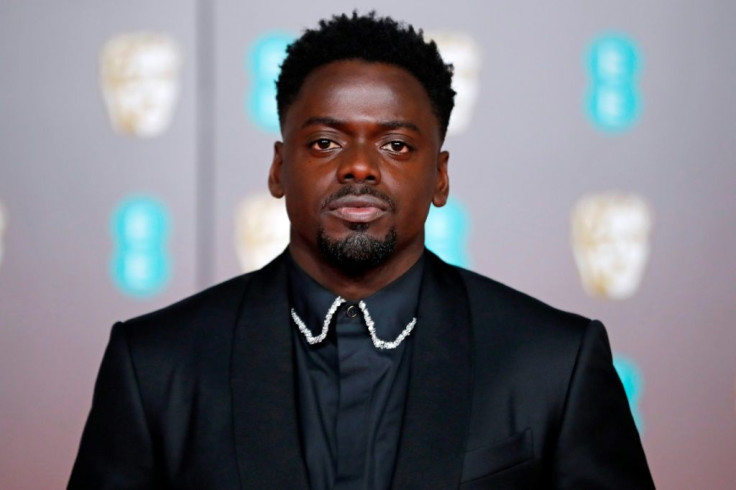 © Copyright IBTimes 2023. All rights reserved.