'Overwatch': Blizzard Surprises Players With April Fool's Update
KEY POINTS
Blizzard deployed its latest "Overwatch" update in time for April Fool's
The newest update brings "googly eyes" to all heroes and enemies
Fans and gamers expressed positive reactions to the update despite the ongoing coronavirus crisis
Players logging in on "Overwatch" are in for a treat. This is after Blizzard entertainment deployed their latest update in time for April Fool's Day.
While it may be a bad time to pull off pranks due to the ongoing coronavirus pandemic sweeping across the globe and affecting the lives of millions of people, Blizzard was able to pull off a perfect prank to give its players a good laugh.
On March 31 (even before April Fool's Day starts) Blizzard updated "Overwatch" to give all the heroes comic-looking googly eyes – yes, much like how the eyes of Forky, as well as Mr. and Mrs. Potato Head of Toy Story look like.
To make things more fun, the eyes actually roll and bobble to make the heroes look sillier. It is also worth noting that even the enemies are affected by the update, which just made them less intimidating, if not hilarious-looking overall.
Sure enough, players were pleased with the surprise and even took it to Twitter to share their reactions about the clear April Fool's update.
"Googly eyes April fools is the best thing to come to Overwatch," one player shared on Twitter along with a video of other heroes sporting the googly eyes.
"Overwatch has won April Fools before it even began," another player shared. "THE HEROES HAVE GOOGLY EYES. I can't stop laughing. They even jiggle."
Here are more reactions and samples from "Overwatch" players on Twitter:
Blizzard certainly came up big in their own little way to distract people from the ongoing coronavirus pandemic. While it is not a major update and doesn't affect the overall gameplay aside from the obvious laughs, it is exactly what players need.
All jokes and pranks aside, "Overwatch" also recently unveiled a new hero coming to the game. Echo is an advanced and "evolutionary" omnic (created by an Overwatch founder) that can fly and possesses the special move to duplicate or copy an enemy hero and use their abilities.
The new hero is not yet playable by everyone, as only those on PTR or public test regions can use the character before Blizzard deploys it to the full game.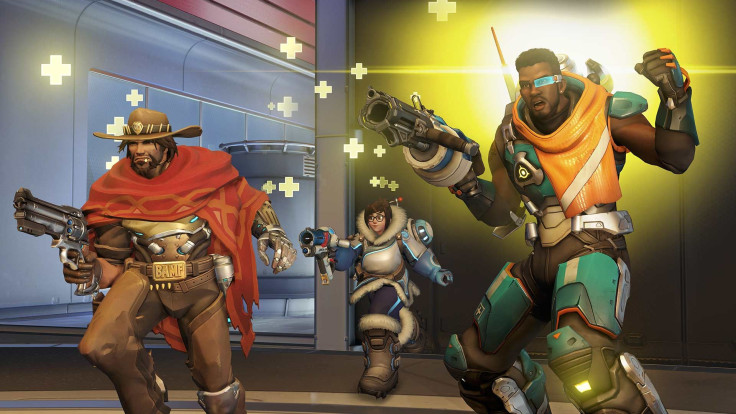 © Copyright IBTimes 2023. All rights reserved.
FOLLOW MORE IBT NEWS ON THE BELOW CHANNELS