Pakistan Continues Search For Avalanche Survivors [PHOTOS]
Braving hazardous weather conditions, 383 Pakistani military personnel and 69 civilians are working day and night on rescue efforts at the location where an avalanche on Saturday buried 124 soldiers and 11 civilians at an army battalion headquarters in the Himalayan region of Kashmir.
Searchers at the former site of the 6 Northern Light Infantry Battalion headquarters in the Gayari sector in proximity to the Siachen Glacier are being aided by three excavators, two earthmovers, two bulldozers, and two dumpers, according to Pakistan's Inter Services Public Relations, or ISPR.
All this heavy engineering machinery is necessary because the snow at the location is as much as 80 feet deep.
Five points have been identified on the site where rescue work is in progress, ISPR reported. Two points are being dug with equipment, while three points are being dug manually.
A couple of foreign search-and-rescue teams -- one consisting of six Germans, and the other consisting of three Swiss -- have arrived in Pakistan and are waiting for weather clearance to proceed to Gayari, ISPR said.
The avalanche occurred in one of the most unforgiving environments on earth, at an altitude of about 15,000 feet above sea level near the Siachen Glacier in the Karakoram mountain range.
ISPR has listed the names of the missing officers, junior commissioned officers, and soldiers on its online site.
Click Start to see ISPR's day-and-night photographs of the Gayari search-and-rescue operation on Tuesday.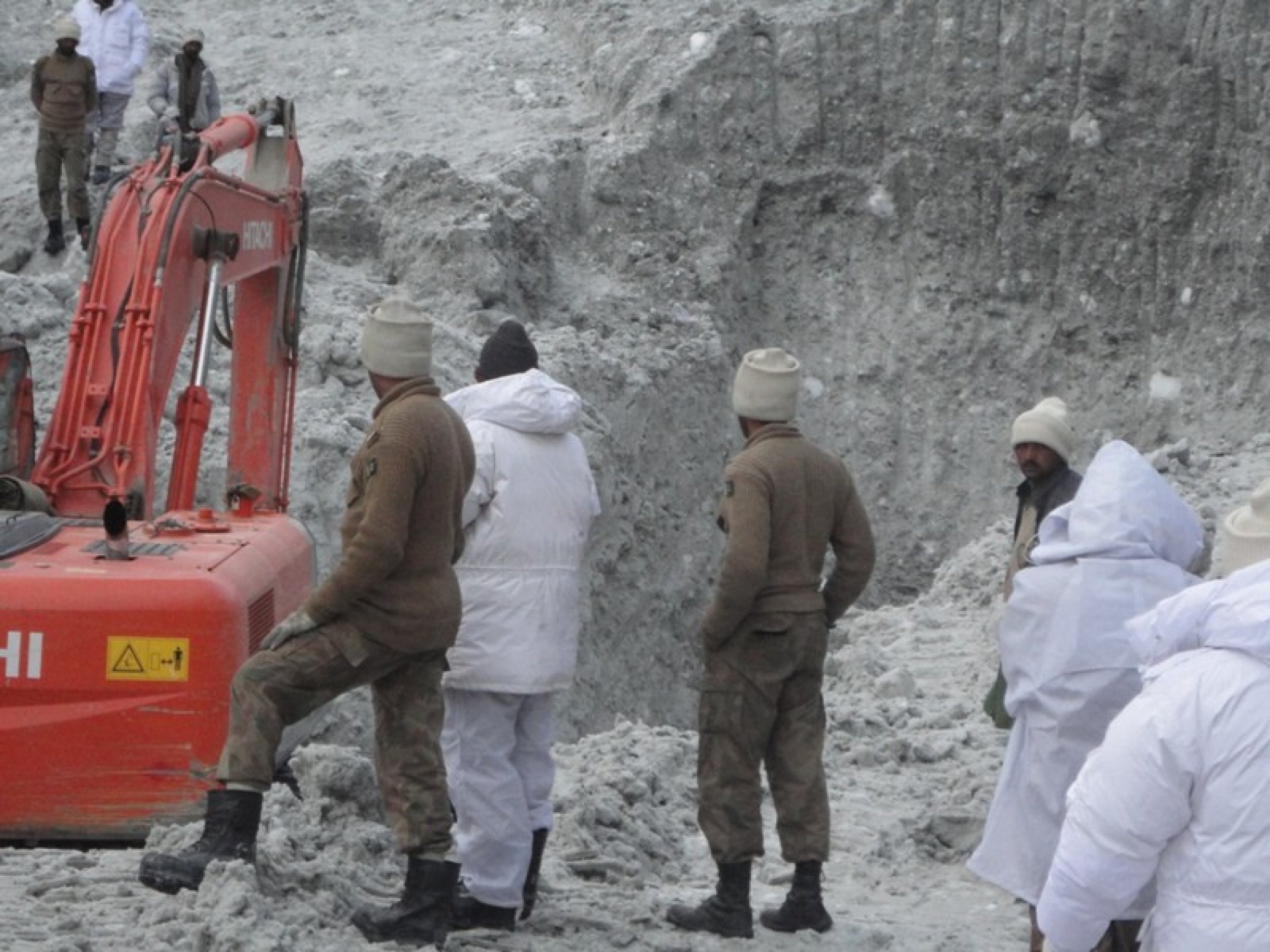 © Copyright IBTimes 2023. All rights reserved.