Ben Stiller And Christine Taylor Divorce: The Unknown Truth Behind Hollywood Splits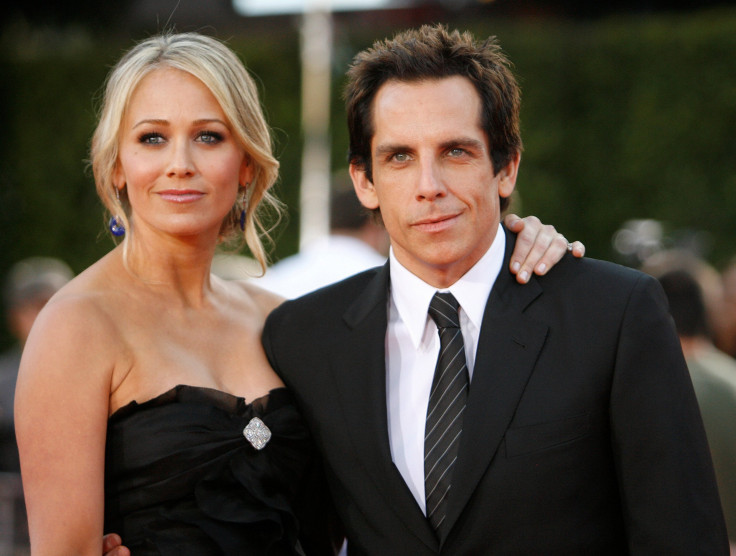 It must've been love at the start, but it's far from over now for many favorite celebrity couples.
Although celebrity marriages give many some hope for true love, the ever-increasing divorce rate among A-list couples makes marriage seem rather bleak. With the unexpected announcement over Memorial Day weekend that Ben Stiller and Christine Taylor were splitting — not to mention the gut-wrenching end to Brangelina — it's much harder in recent years to determine who's in it for the long haul.
Naturally, it begs the question: How do celebrities play out their divorces in the public eye? To answer that question, a celebrity couple has to navigate their exit strategies carefully. Since Hollywood divorce lawyers aren't dealing with the average separation, there are many unknown secrets to how these dilemmas are ultimately handled behind closed doors.
READ: Angelina Jolie Pictured With Shiloh And Kids At Disneyland For Birthday After Brad Pitt Divorce
SORTING OUT THE SETTLEMENT BEFORE FILING FOR DIVORCE
While some celebrity couples have the gritty details of their divorce plastered all over headlines (e.g. Johnny Depp and Amber Heard), most high-profile couples seek to minimize media coverage on their pending separation. In this case, the couple works alongside a celebrity divorce lawyer to hash out the settlement details before officially filing for divorce.
"People may not even realize that this couple is getting divorced but we're actually all the way through the entire settlement before they even file anything with the court and announce to the world that they're splitting up," Laura Wasser, famed Hollywood divorce lawyer, told Vanity Fair in September. "Then they don't have to go through their entire divorce-settlement negotiation under a microscope."
DIVORCE ANNOUNCEMENTS ARE OFTEN STRATEGICALLY SCHEDULED
Although a high-profile divorce announcement is practically unavoidable, there is indeed a "best time" to release the news in a way that won't cause an immediate eruption.
According to Wasser, "the best time to file a divorce petition used to be Friday afternoon." The math behind a Friday afternoon announcement stems directly from the lack of attention news outlets would give to a report of this caliber at such a late hour. However, divorce announcements are now primarily made before holiday weekends.
Leading into Memorial Day weekend last week, Ben Stiller and Christine Taylor announced that they have filed for separation after 17 years of marriage. A-list couples that have previously followed this pattern include: Drew Barrymore and Will Koppelman (around April Fools Day), Casey Affleck and Summer Phoenix (around Saint Patrick's Day), and Khloé Kardashian and Lamar Odom (around Memorial Day weekend).
In the case that the clients have children, Vanity Fair stated that it's common for the couple "to drop the bombshell when their children are out of school" for the summer.
COURTS MAKE IT EASIER FOR CELEBRITIES
Have you ever wondered how celebrities make it in and out of a courtroom while avoiding the public's attention? Well, the Los Angeles court system has developed a few methods to aid in the legal process of the rich and famous.
According to E! News reporter Seija Rankin, "courthouse police are notified in advance when a celebrity is expected in the building." Whether a celebrity is visiting for a divorce hearing or to file paperwork, the courthouse ensures a smooth process.
"Once they arrive they go straight to a special underground parking lot that is reserved for vehicles with a specific clearance, and they use a closed corridor with an escort to get into the building," Rankin reported in May. "Stars are also allowed to use the conference rooms as a de facto VIP waiting room so as to avoid members of the public or the media who may be roaming the hallways."
In many cases, celebrities will hire a private judge to handle their divorce. The couple and their lawyers will meet at a designated location outside a courtroom to conduct the case as if it were being played out in a normal hearing.
"In a normal divorce case, the press and the public can sit in on judicial proceedings," said Melissa Murray, a law professor at University of California at Berkeley, in an interview with Vanity Fair last March. "With private judges, since it's not revealed when and where it's going to happen, they never do."
READ: Brad Pitt Says After Angelina Jolie Divorce He Is 'Not Suicidal,' Focusing On Kids
PAPARAZZI OFTEN SERVE AS PRIVATE INVESTIGATORS
Generally, media coverage isn't beneficial in a courtroom. Yet, in the case of a messy Hollywood divorce where one of the clients believes their husband or wife is guilty of wrongdoing, the hired attorney has the ability to search through tabloid coverage to find potential evidence.
"No private investigator has to be hired in a celebrity case because TMZ and the paparazzi already follow them," Neal Hersh, a celebrity divorce lawyer, told Vanity Fair. "They do our work for us. In a celebrity case, every move they make is going to be photographed."
Hersh has been able to utilize this method in a previous case he worked on to determine whether one-half of the couple had a drinking problem.
"We couldn't prove whether it was apple juice or scotch inside it, but it was in the evening and the person had a highball glass, like you would drink scotch out of," he said.
OFFICIAL STATEMENTS FROM THE COUPLE
To confirm the divorce announcement, couples will often submit a statement to comfort and ease fans about their decision. These statements are often written up by way of an iPhone note or the traditional pencil and paper method.
While many statements may surface in the form of a joint message like Ben Affleck and Jennifer Garner's in 2015, countless stars are resorting to taking control of the situation via the digital web.
Gwyneth Paltrow shared a statement regarding her "conscious uncoupling" with Chris Martin on her lifestyle blog, Goop. Other stars, including the likes of Lady Gaga and Colleen Ballinger (aka Miranda Sings) have utilized the digital space in this way as well.
More recently, musician Elle King took to Instagram to share the details of her secret marriage and divorce to Andrew Ferguson.
"We secretly got married 3 weeks after we met on 2/14/2016. It was and will forever be, one of the happiest days of my life," King said on Instagram earlier this month. "As we separate, and attempt to find our footing through life, all I can hope for us is that we both find happiness within ourselves."
© Copyright IBTimes 2023. All rights reserved.
FOLLOW MORE IBT NEWS ON THE BELOW CHANNELS