Pastor Who Described Pandemic As 'Mass Hysteria' Dies From Coronavirus Infection
KEY POINTS
Pastor Landon Spradlin has called public reaction to COVID-19 as "mass hysteria"
The pastor was in New Orleans to preach to the Mardi Gras crowd
He died of COVID-19 in a North Carolina hospital
Landon Spradlin, an Evangelical pastor who grew up in Chatham, Virginia, died from COVID-19 infection. He was 66 years old. Spradlin was also a seasoned musician, a passion that earned him an induction into the Blues Hall of Fame in 2016.
In a BBC interview with his daughter, Jesse Spradlin, she said her father's mission was to enter pubs, bars, and clubs, then play the blues and connect with musicians. He would then tell them that Jesus loved them.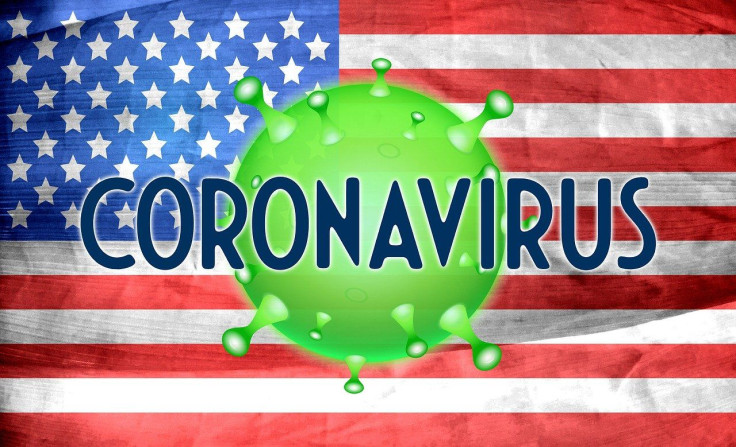 According to his Jesse, the pastor went to New Orleans during the Mardi Gras celebrations to preach to the crowds that had gathered there for the festivities. Ms. Spradlin said, "Mardi Gras is like Times Square in New York during New Year's Eve. It's a sea of people just drinking and partying. He was loud and laughing and in his element." It was during this time that the pastor started to feel sick, and a month later, he died.
Initially Tested Negative
His daughter also told BBC that while in New Orleans, Spradlin had started to feel unwell. He submitted himself for COVID-19 testing but initially tested negative. Despite experiencing the symptoms, he went ahead with his mission. Patch Media, a local news and information platform, reported that on March 13, the pastor shared a meme on his Facebook page that would soon become controversial. In his post, Spradlin reportedly compared coronavirus deaths to swine flu deaths.
Reports say that the meme he posted criticized the reaction of the public to the emerging pandemic, calling it "mass hysteria." It was also reported that he allegedly made a suggestion that the media is using the issue of the outbreak to damage President Trump.
A Real Issue
Patch also reported that Spradlin had written in the comments section of his Facebook Page post about the coronavirus. According to the independent local news and information platform, the pastor said he believed that COVID-19 is a real issue but that the media is stoking public fear.
The news outfit also reported that Spradlin wrote by pumping out fear, the media is causing more harm than good. Patch also reported that Spradlin expressed his opinion on the outbreak, saying, "it will come and it will go." The alleged meme no longer appears on the pastor's Facebook page.
Never A Subject
Naomi Spradlin, also a daughter of the pastor, in an interview with the BBC, said their family band never talked about the virus as they played in Jackson Square. She said, "I don't even remember us talking about the virus. With what's happened, we keep looking back, and we didn't talk about it once."
In the same BBC interview, Landon Isaac, son of the pastor, revealed that his father did mention to him about coronavirus and his father's controversial post. According to Isaac, his father did not think the outbreak was a hoax, and he believed it to be a real virus. "But he did put up that post because he was frustrated that the media was propagating fear as the main mode of communication," said Isaac.
Rapid Deterioration
While traveling the 900-mile road back to Virginia in mid-March, his health deteriorated rapidly. Isaac told the BBC that he spoke to his father just five minutes before his collapse in North Carolina. "I could tell his breathing was getting bad. And I just said that you've got to get home. But he didn't make it, said Isaac.
Reports say that Spradlin was taken to a North Carolina hospital where it was discovered by attending doctors that the pastor had developed pneumonia in both of his lungs. He was also tested again for COVID-19, and this time the result came out positive. After eight days, Spradlin died in intensive care.
When asked about her thoughts, his daughter, Jesse, said, "We just never thought our father would pass away because of this. But he wasn't the type of person to just live in fear and let it rob him of the joy of the life that he had."
© Copyright IBTimes 2023. All rights reserved.