Paul Walker's Brothers Cody And Caleb Talk Late 'Fast & Furious' Star's Love For The Ocean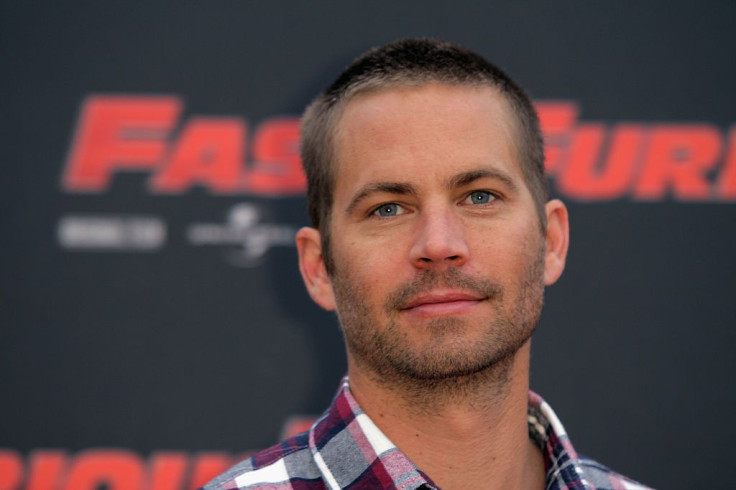 Paul Walker's ultimate dream was far from the glitz and glamour of Hollywood.
In an interview with Entertainment Tonight at the second annual Game4Paul fundraiser — which benefits the late actor's disaster relief nonprofit organization, Reach Out WorldWide — Paul's younger brothers Caleb and Cody talked about the "Fast & Furious" star's passion for the ocean.
"He wanted to be a marine biologist. That was his dream," Caleb said of Paul, who attended several community colleges in Southern California to study Marine Biology before his Hollywood career started.
"Paul is synonymous with the ocean," Cody added. "He's known for the car thing from the 'Furious' [franchise], and he loved cars, but the ocean is where he was at any spare moment he had."
Caleb and Cody shared that they had gone spearfishing and surfing with Paul a lot, and following his death in a single-vehicle accident in November 2013, they said that they always feel that their late sibling is with them every time they do such water activities.
"When I'm spearfishing or I'm in the water, I feel like nothing [like a shark] can touch me. Like he's totally here right now," Cody said.
"I feel the same way," Caleb chimed in. "Whenever I go surfing, whenever I go fishing, whenever I go spear fishing, I think of him one hundred percent."
A year before his death, Walker revealed that he still had plans to become a marine biologist. "My intention was always to go back to marine bio," he said in an interview in May 2012.
"I'm still going to be a marine biologist. I'm waiting until I'm 40. It was 30 and then it pushed to 35, and now it's 40, maybe 40 plus. But you know, that's life. Life is balance and kinda trying to figure out what's going on. But in the end of it all, I'll figure out a way to have my cake and eat it too," he added.
Paul — who joined the board of directors of The Billfish Foundation in 2006 — also starred on the 2010 National Geographic Channel series "Expedition Great White (Shark Men)," where he got to work with Dr. Michael Domeier of the Marine Conservation Science Institute.
In an interview with Entertainment Weekly in 2014, Domeier recalled how he was convinced that Paul was really into Marine Biology.
"Paul and I were not what I would call a match made in heaven," Domeier admitted. "When I was working on a series based upon my research on National Geographic Channel, a production company brought him on to the scene. For me, it was an obvious ratings grab. I didn't like it. [Laughs] I was not a fan."
"But then Paul impressed me," he continued. "I … got to see firsthand his passion for the ocean. We shared interests in surfing, in fishing, in spearfishing. … It probably wasn't until the second trip when I went, 'Okay, this guy's for real.'"
Domeier also shared that there was a time when Paul called him and said that he'd like to quit acting to go back to school and study Marine Biology.
"He called me in the middle of the night and said, 'Hey, I want to quit acting. I want to go back to school. Can you help me?'" Domeier said. "And I'd talk him off the ledge and go, 'Paul, that's a really bad idea.' [Laughs] I said, 'You can have much more of an influence on these topics as a celebrity. Let's work together. I can help you, give you talking points.'"
A year after Paul's death, his daughter Meadow started The Paul Walker Foundation, which aims to protect ocean life.
© Copyright IBTimes 2023. All rights reserved.