Pauly D Lawsuit: 'Jersey Shore' Star Sued By Former Talent Agency, International Creative Management, For $550,000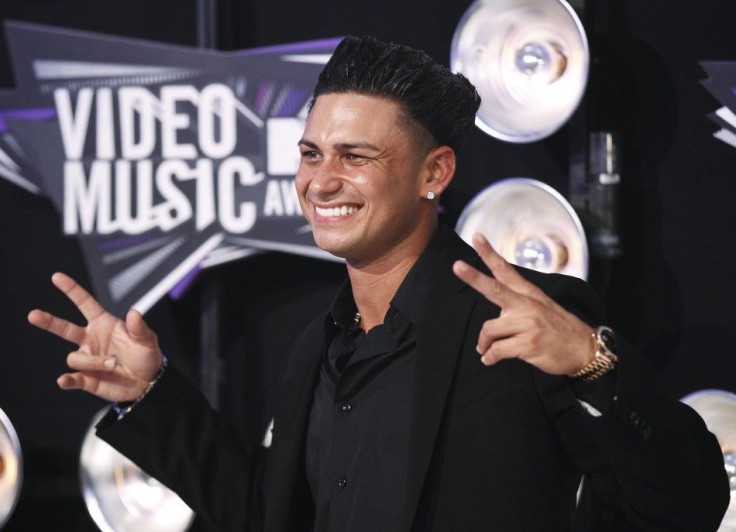 Paul Pauly D DelVecchio Jr. of the MTV's hit show Jersey Shore was slapped with a lawsuit from his former talent agency.
International Creative Management submitted court documents to L.A. Superior Court alleging that the Jersey Shore star owes the company $370,000 in commission he refused to pay up for the past two seasons of the show, plus 10 percent of what he makes during the sixth season of the show, reported E!.
The documents said that Pauly D made as much as $150,000 per episode during season six, totaling $2.1 million for the 12 episodes, reported the New York Post. International Creative Management believes they are entitled to his money because standard custom and practice in the entertainment industry that talent agencies are entitled to post-termination commissions on all deals they negotiate for their client, said court documents according to the Post.
This brings the grand total of money allegedly owed to ICM to $550,000.
The talent agency said they began representing the Rhode Island native since the first season of the show, brokering many deals for his production company, Blowout Enterprises. However, DelVecchio apparently cut ties with the company in May, 2011, possibly angering those at ICM.
No deed goes unpunished, however, and DelVecchio ultimately terminated the representation, the lawsuit states, according to the Post.
DelVecchio's attorneys, Hillary H. Hughes and Garvey Schubert Barer, denied claims that their client owes the talent agency money.
We are surprised by ICM's contention that it is due commissions after ICM was terminated in favor of William Morris Endeavor, said the lawyers in a statement, reported E!. ICM was paid for its services. It is even more disappointing that an agency like ICM would choose to take advantage of its former relationship with a client and disclose his confidential business affairs to the public in disregard of any duties it owes as a talent agency.
This is not the first time DelVecchio has been sued.
During the summer of 2011, a Connecticut DJ who works under the pseudonym of DJ Paulie filed a copyright infringement against DelVecchio for $4 million. He claimed his business had been damaged by the Jersey Shore star.
DelVecchio also stars in a Jersey Shore spinoff called The Pauly D Project which currently airs on MTV.
© Copyright IBTimes 2023. All rights reserved.