Pavement Paintings in UK Delude Street Walkers with 3D Illusions (ASTOUNDING PHOTOS)
One of Britain's top street artists, Julian Beever, creates three dimensional drawings on pavement surfaces that give the illusion of 3D when viewed from a specific angle.
The projection technique used for creating such an art is called anamorphosis in which an illusion (Anamorphic) is drawn "in a special distortion in order to create an impression of 3 dimensions when seen from one particular viewpoint."
Press "Start" to view some of the most deluding creations across pavements of UK's street.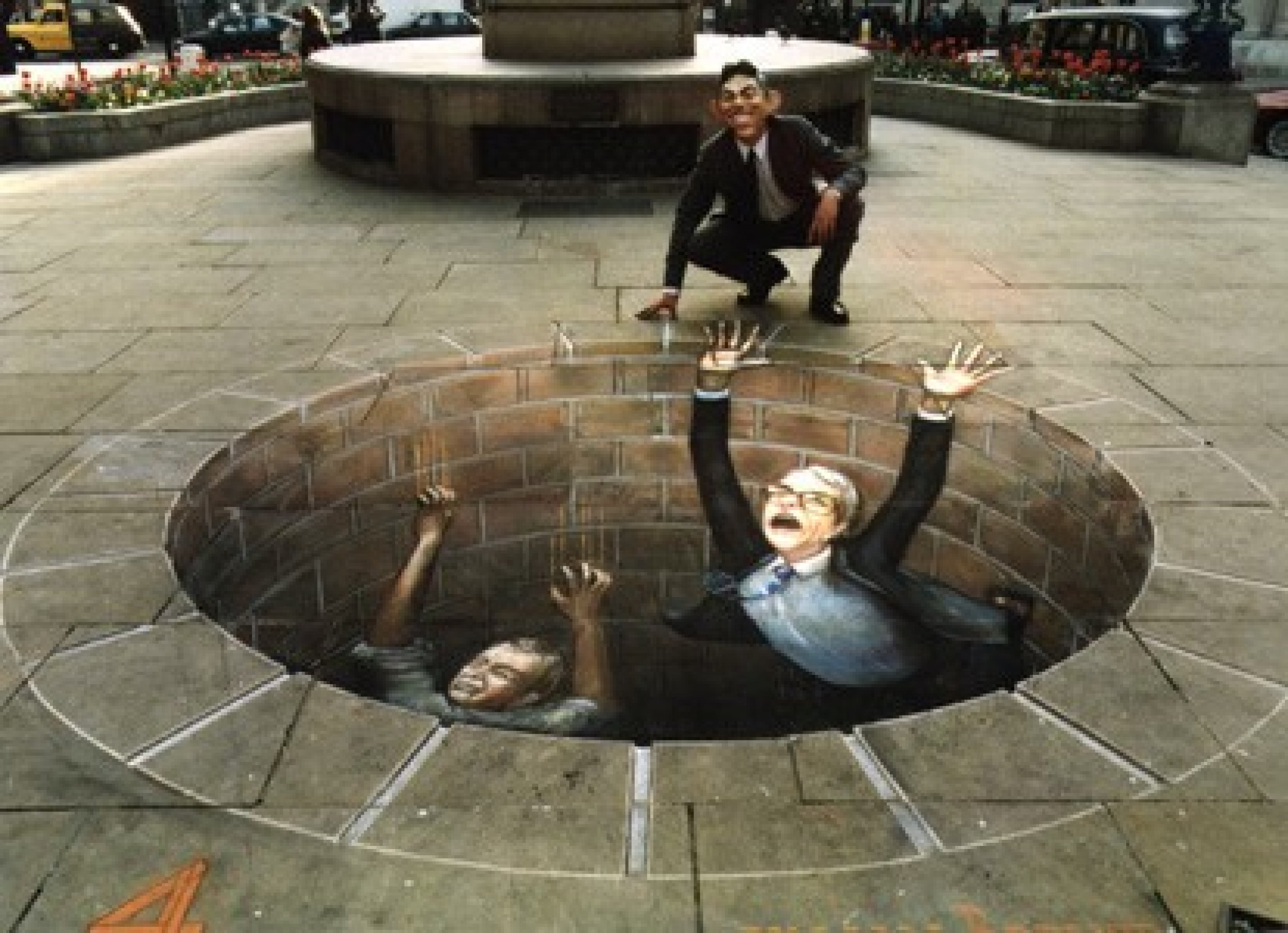 © Copyright IBTimes 2023. All rights reserved.