Penguin And Random House: Merger Or Marriage Of Convenience? Either Way, It Will Probably Happen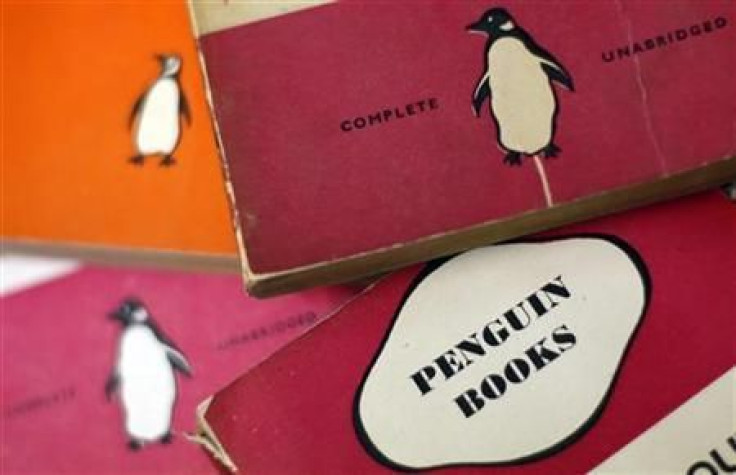 Two of the Big Six publishers are one step closer to walking down the aisle.
The U.S. Justice Department on Thursday wrapped up its review of the proposed merger between Penguin Books and Random House, clearing the way for the creation of the largest book publisher in history and possibly acknowledging that the publishing giants of old media do not wield as much power as they once did.
The news comes a little over three months after Penguin's parent company, Britain's Pearson PLC (NYSE:PSO), announced a plan to merge it with Random House, a unit of the privately held German media conglomerate Bertelsmann AG.
Bertelsmann will control 53 percent of the new company, while Pearson will hold 47 percent of it. The new entity will be called Penguin Random House, and if the merger goes through, it will control more than 30 percent of the entire trade-book market.
That sizable percentage has raised concerns among opponents of media consolidation, but antitrust investigators didn't seem to bat an eye, particularly at a time when book-publishing tools are widely available to anyone. As it stands, it's hard to argue that a Penguin-Random House merger would substantially lessen competition within the publishing industry. The deal is largely seen as an effort by the publishers to gain a fighting chance against Amazon.com Inc. (NASDAQ:AMZN), which controls 60 percent of the online book market and has upended the publishing industry with its now-ubiquitous Kindle e-book reader.
"We live in a different world now, so that's something the Department of Justice probably considered," said Parker Erkmann, a lawyer with Dow Lohnes in Washington who specializes in telecommunications and media enforcement. "Thirty percent is not so alarmingly high a number that it would create a stoplight from an antitrust standpoint."
In a statement, Thomas Rabe, Bertelsmann's chairman and CEO, said he was "very pleased" that the review is complete, which is not surprising seeing how such reviews can often drag on for several months or longer. The DOJ spent the better part of a year reviewing the proposed merger between XM Satellite Radio Holdings Inc. and Sirius Satellite Radio Inc. before it gave the OK in that case.
"This positive first decision by one of the antitrust authorities is an important milestone on the path to uniting two of the world's leading publishing companies into a truly global publishing group," Rabe said. "It will enable investments worldwide in new digital publishing models, in new distribution paths, products, and services, and in the major growth markets."
The Penguin-Random House marriage is by no means a done deal, however. The merger is still under review by the European Commission and Canadian Competition Bureau, but Erkmann said that "foreign agencies tend to go the same way" as the DOJ. That said, it may soon be new chapter for a publishing industry whose only hope for growth is to grow smaller.
Got a news tip? Send me an email. Follow me on Twitter: @christopherzara
© Copyright IBTimes 2023. All rights reserved.