Psst, Your Amazon Kindle Is Spying On You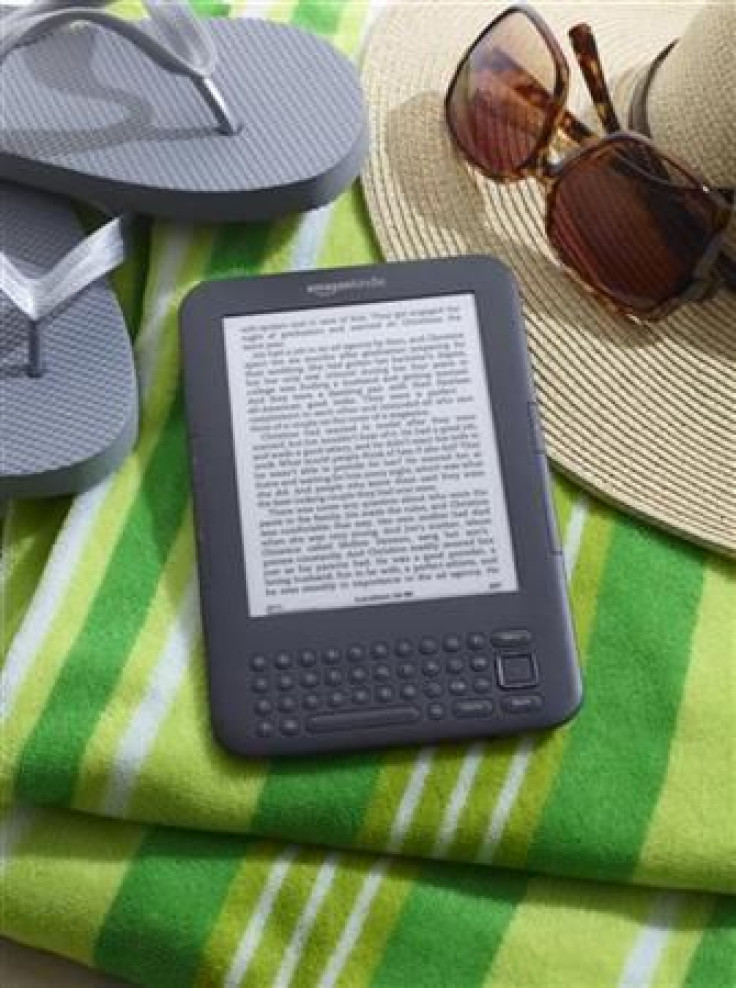 For literature lovers, nothing beats spending the evening alone with a good book. But for owners of Kindles and other e-reading devices, that tradition is no longer as easy as sending the kids off to a sleepover.
That's because e-book readers are never really alone -- at least, not according to a new report by the digital rights defenders at the Electronic Frontier Foundation. Released last month in advance of the holiday shopping season, the report reveals how privacy policies of virtually all e-reading devices allow the companies that make them to monitor the activity of their users. Such monitoring, the foundation found, can include recording your search habits, sharing your data, tracking purchases you've made from other sources, and even monitoring what books you read after you've purchased them.
In all, the foundation pored through the privacy policies of nine of the most commonly used e-reading options. Amazon (Nasdaq: AMZN), which makes the industry-leading Kindle, is among the most egregious. Not only does the company's policy give it the right to keep an eye on searches, purchases and what you're reading, it also says Amazon may share information outside the company without your consent. And if you regret searching for that Ayn Rand book back when people were still taking about Paul Ryan, you're out of luck. Amazon grants you "no right to access or delete search and purchase history," according to EFF.
Amazon isn't the only e-reading offender, however. The book retailer Barnes & Noble (NYSE: BKS) engages in many of the same practices with customers who own its Nook. Ditto for Sony (NYSE: SNE) and its Kobo reader.
A comprehensive chart published by EFF contains the full breakdown of each e-reader. According to its website, EFF is a nonprofit civil-rights organization founded in 1990 in response to proto-Internet data tracking by the U.S. government. Today the organization is a fervent proponent of "do not track" mechanisms that curb online tracking by companies and advertisers.
Of course, aggressive data collection is hardly news to anyone who's been on the Internet for the last 15 years, but the seemingly innocuous facade of e-readers, which simulate the solitary experience of book reading, may lull users into a false sense of privacy. This concerns privacy watchdogs like EFF's Cindy Cohn, who told the Wall Street Journal in July that companies such as Amazon should be more open and flexible about their policies.
"There's a societal ideal that what you read is nobody else's business," she told the paper. "Right now, there's no way for you to tell Amazon, I want to buy your books, but I don't want you to track what I'm reading."
So if you were planning on curling up alone with a good e-book this weekend, choose your reading material carefully. Unless, of course, it's Orwell -- then by all means.
© Copyright IBTimes 2023. All rights reserved.