Penny Pennington Is Committed To Growth – Of Families
At the heart of what Edward Jones Investments does is a great respect not just for the financial future of its clients but the overall well-being of its employees.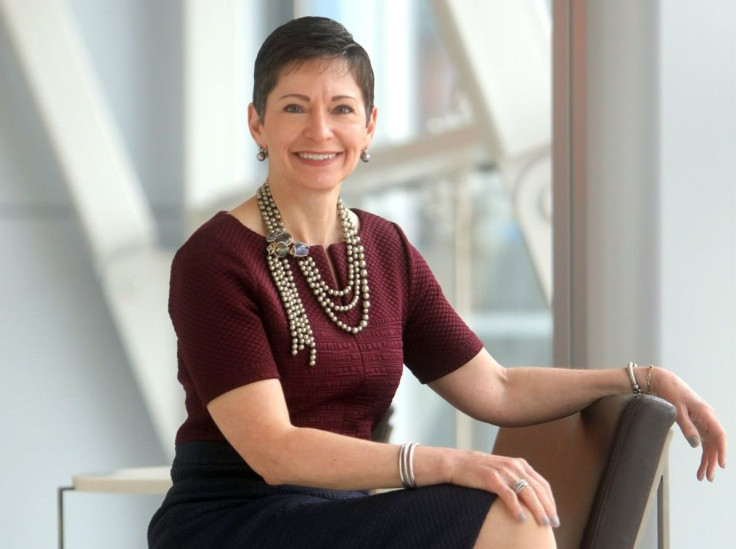 As the managing partner of Edward Jones, Penny Pennington obviously must be devoted to the financial success of those who trust the firm with their money. But she is equally as committed to the families of her employees, who she earnestly sees as "family." She works tirelessly to make sure Edward Jones provides "the kind of environment that fosters the complete well-being of that family and enables [employees] to unleash their talents and gifts. That makes us a better place. That makes us a better place for our clients, for our colleagues and for the communities where we serve."
Noting that family is intrinsically tied to an individual's well-being, she says, "I'm happy when my family is happy." This goes well beyond the perhaps obvious productivity element that "when they're healthy and their well-being is in place and they're thriving … my emotions can go to being the best that I can be at work," as she explains, "Businesses have vast resources: really smart people, the incentive to stay in business, to create value for decades to come. This now becomes the circle of impact." Embraced within that "circle of impact" that Penny so eloquently speaks of is a recognition that before a company can take care of its customers, it has to take care of its employees.
Pushing that care beyond the workplace itself is what we recognized Penny for in our Social Capital feature in May: "Family Matters: 10 CEOs Who Support Our Most Important Institution."
Not surprisingly for a wealth management company, Edward Jones has billions of dollars in its 401K savings plan to help employees' families save for their futures. Referring to that old saw "a cobbler's children have no shoes," Penny notes, "We can't be that. We're a firm that helps people plan for their financial futures so we help our colleagues do that."
Penny shares the stories employees have personally expressed to her of how this value played out in their lives, and sharing her own private story underscores her commitment to it as a business principle. There is also a more profound consequence: "I've found in my own personal and professional life that when I'm at my best in my purpose-driven work that I do at Edward Jones, that when I go home to my family, I'm teaching them values that are really, really important to the rest of their lives. I have two adult daughters, and my children both say, 'It was so important for me to see you doing something that you loved, that was making a difference for other people, and that showed us that that's the sort of thing that we should want to do.' And that makes for a healthy life."
Discussing the role of value in the marketplace, Penny believes value has changed from a transactional nature to be more relational: "It's valuable if it connects with my values. I want the brand that I buy from to reflect who I am and what's important to me."
Penny's conviction that a company is not just a place that trades work for money but is a home away from home and a community comes through loud and clear in this incredibly warm and human interview. "We call this an Edward Jones family. We really mean that. We have 50,000 people who come to work here every day. And if they can bring their very best to the work that we do, to serve other families, we find joy and success in helping families find joy and success. And so, the ripple of that across our Edward Jones family is pretty broad."
Watch the video below to hear Penny share how these values drive the successful culture at Edward Jones.
© Copyright IBTimes 2022. All rights reserved.
FOLLOW MORE IBT NEWS ON THE BELOW CHANNELS