Finding Your 'Hire' Power
Open the door to all, train them right, and the profits will flow.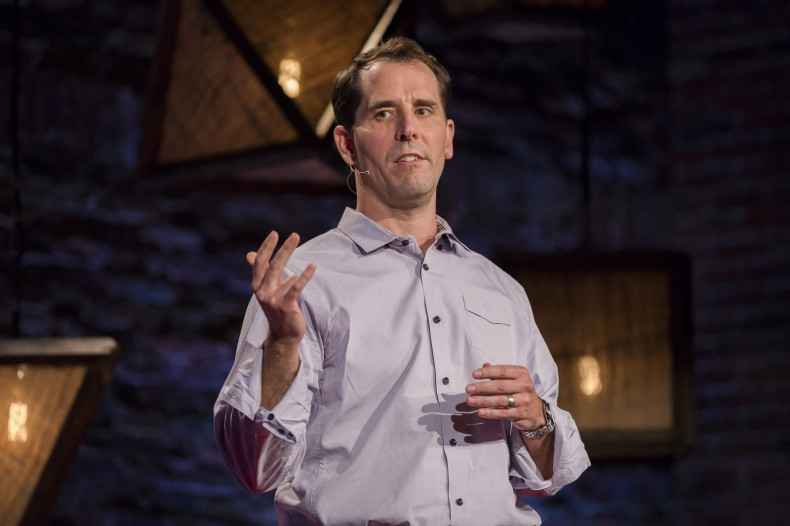 In 2010, my wife received a holiday gift basket at her law office that included a DoGoodie Brownie. In the 70 words available on the back of the wrapper for this particular brownie, we read a story of a Zen monk named Bernie Glassman who started a bakery dedicated to using entrepreneurism to solve the chronic problems in society. We went on to learn this bakery was located five miles north of our apartment in Manhattan in the low-income community of Southwest Yonkers, New York.
As newlyweds, we felt that contributing to the community should be part of our marriage, so we were looking to give back to a cause we believed in. I was a trained meditation instructor and a regular weekly meditator at the Shambhala Center in New York City, so the Zen-ness of this brownie resonated with me. We loved that this bakery also provided support like childcare, housing and training to help its economically disadvantaged employees succeed on the job, so we contacted the VP of development at Greyston and volunteered.
At the time, I could have never foreseen the intellectual, personal and professional expansion that would occur during my time Greyston. Greyston is best known for making the brownies that go into Ben and Jerry's ice cream, but it also operated seven buildings of low-income housing, a workforce development program, a community health center, a childhood development center, 10 community gardens and 35 studio apartments for the people living with addiction and HIV. People at Greyston dream that a new model for inclusion is possible and it uses the values of a Zen master to make it happen.
After spending a decade in traditional post-MBA jobs that combined my strategy, finance and entrepreneurial skills, I was on a journey to find more meaning in my day-to-day work. I observed the business landscape becoming more receptive to models that embraced stakeholder economics rather than fiduciary absolutism. Greyston had been operating with this mindset since its inception and I was excited to be part of it.
The forces of technology and globalization had left generations of middle- and lower-class workers, families and communities struggling to find a new path to security. When most business leaders were considering how to reduce costs, offshore supply chains and eliminate noncore activities, Bernie Glassman was creating a portfolio of assets to support his community using the principles of nonjudgment and loving action to make a lasting impact on people most in need. At the core of his work was providing employment opportunities regardless of work experience, education, criminal history, religion, race or sexual orientation, and doing it in a way that simultaneously allowed his business and the employees to thrive.
Little did Bernie know that he was creating an inclusive hiring model to address one of the greatest business challenges of the next generation. According to EMSI's August 2021 report, "The Demographic Drought," "The U.S. is suffering the beginning phases of a great sansdemic -- a demographic drought that is projected to worsen throughout the century and will impact every business, college, and region." It goes on to explain in great length how shortfalls in the labor market are about to become the biggest inhibitor to business growth unless "broader recruitment strategies, targeted skills training, and higher retention can keep the talent pool from drying up."
Not long after serving as a volunteer, I was invited to join the board of Greyston Foundation. Greyston is a hybrid organization, meaning that there is both a for-profit part of the organization, Greyston Bakery, and a nonprofit component, Greyston Foundation. Each of these entities had its own board of directors, but as the parent organization, the Greyston Foundation Board had the ultimate governing authority. A functional nonprofit board will include a myriad of individuals with different work histories, lived experiences, skills, incomes, networks, ages, races and sexes to ensure a diverse perspective on problem solving. The VP of development told me the Greyston board needed some fresh blood and my profile as a moderately successful businessperson living in Manhattan who was shy of his 40th birthday fit the need.
Having a formal role on the board would be a growth opportunity, as I had no experience in the operating models of a nonprofit organization, but I was curious to learn more about how Greyston fit into the American nonprofit sector, which employs approximately 11.9 million people and accounts for 5.2% of our GDP. I agreed to the modest give-or-get financial commitment required by many 501(c)(3)s and took my first step to a formal role at Greyston.
A 501(c)(3) is an oft-used descriptor for a nonprofit organization, but it is actually the portion of the U.S. Internal Revenue Code that allows for federal tax exemption of public charities, private foundations or private operating foundations. Greyston Foundation is a private operating foundation, meaning it runs programs to benefit the public. And it means it is a nonprofit that is always requesting donations and not giving money away, which is the less attractive side of nonprofits.
The six-point font used on the financial models shared at my first Greyston Foundation Board Meeting did not make a stellar first impression. No one around the table seemed to care, so I did not make it an issue. I would grow to learn that participating on a nonprofit board means finding a balance between changing what matters and tabling the rest. For many years, the Foundation Board did all they could to keep the entity operating, so improving the presentation quality of the board materials was not a priority.
Despite my curiosity in learning about the nonprofit ecosystem, I had a strong preference to join the Greyston Bakery board. The bakery was responsible for more than 70% of the revenue and was the focal point of Bernie's original vision for driving community impact. With its open hiring model of employment, Greyston Bakery was by far the most well-known asset in the organization. Unfortunately, the bakery had been struggling financially since using debt to finance a larger facility, anticipating future growth that never materialized. My business experience was added value on the Bakery board, so I was invited to join.
The Greyston Bakery maxim, "We don't hire people to bake brownies, we bake brownies to hire people," is the narrative that best explains Greyston's work. The human capital model that evolved from Bernie's Buddhist principles was both radical and simple -- anyone who comes to the front door of the bakery gets a job. Greyston's big break happened in 1987 when a group of 70 visionaries gathered at a lake resort outside of Boulder, Colorado, to brainstorm how to use business to create a more just and sustainable world. It was here that Ben Cohen and Bernie jived for the first time. Ben was half of the entrepreneurial duo behind Ben & Jerry's ice cream, and he saw the potential in Bernie's social justice bakery and they agreed to work together. Both Ben Cohen and Jerry Greenfield remain committed to Greyston to this day, and they continue to fight for what is fair and just.
Despite its heritage as a social enterprise pioneer and a twenty-year relationship with Ben & Jerry's, Greyston Bakery was struggling. Change was needed and after the board removed the current president, I offered to take over leadership on an interim basis, thinking I would steer the ship for a few months while we recruited a new president with experience in commercial food manufacturing.
It was in the role as Interim president that I attended the annual Social Venture Network (SVN) conference being held in Philadelphia. Coincidentally, the idea for SVN was born at the same lake event where Ben and Bernie had first met. The SVN founders created a vision for a nonprofit organization that would attract businesspeople, investors and philanthropists looking for new ways to impact the world. Since that time, SVN has become a global organization fostering a network of innovators wanting to change how business is done. As I met people in the corridors and shared my role at Greyston, the opening became clear to me. Greyston Bakery had a 25-year backstory that was under-leveraged in both its potential for financial growth and its potential for social impact, and the possibilities were exponentially bigger than I had imagined.
Greyston, with its Zen master founder, social justice mantra and portfolio approach to community renewal, was in the zeitgeist of business as a force for good. Unilever, the owners of Ben & Jerry's since a controversial buyout in 2001, had just launched its Sustainable Living Plan, which was Paul Polman's commitment to changing the way business was done. Polman rejected Wall Street's obsession with short-term performance and committed to making Unilever into the model for how business could generate long-term shareholder value through making positive contributions to the environment and society. Last month, Polman released "Net Positive -- How Courageous Companies Thrive by Giving More Than They Take," authored with sustainable business guru Andrew Winston, arguing, "To thrive today and tomorrow, companies must become 'net positive' -- giving more to the world than they take."
Under Polman's leadership, Unilever stock outperformed the market by 15% and Greyston was a shining social justice star in its vast global supply chain. Simultaneously, there was a movement focused on meditation and mindfulness in business as global organizations such as Cisco, Google and Boeing were embracing the principles of Buddhism to improve their cultures. Greyston was also in the middle of criminal justice reform, one of the few topics that politicians from both sides of the aisle were lining up to solve, as the crisis of unemployment for the 700,00 citizens returning from prison each year remains an injustice everyone wants to end.
At SVN that year, Greyston had donated products to a breakout session at the event, but the cockeyed packaging around an undercooked brownie did not reflect that of a functional commercial bakery. For too long, people allowed standards to slip on the bakery floor and I wanted that to end. In part, there was a bias accepted at the Bakery that went against everything in which Bernie believed. This bias is the same one that persists today in companies around the world and it suggests people coming from poor backgrounds, with criminal histories or limited work experience, are not capable of first-rate work. Hiring people without judgment, as Bernie saw it, is not about accepting lesser standards but rather about embracing the potential in all people. Thinking the bakery team was any less capable than any other was completely antithetical to Bernie's belief and 100% incorrect.
There is nothing about inclusive hiring that allows faulty product to be passed off as acceptable, but that is what had become commonplace. The leadership at Greyston either did not believe delivery of top-quality product was possible or lacked the operating skills to make it happen.
Inclusive hiring is about believing in the ability of anyone to be successful in a role and investing in that ability. The investment comes in the form of training, effective communication and providing access to individual support to be successful on the job. These trainings and supports are often freely available in communities, so inclusive hiring does not require an on-going financial expense from an organization but rather a willingness to think differently about who can be successful on the job and how best to develop them. Inclusive hiring is a simple approach where a broad range of benefits accrues to an organization that commits to helping anyone who is willing to help themselves. It is about deploying human capital innovation to increase employee engagement and reap the cultural and social benefits that come from a more productive and loyal workforce. The current labor shortage is demonstrating with great alacrity that there are trillions of dollars of shareholder value in play dependent on a business leader's ability to embrace changes in recruiting, onboarding and retaining new talent.
If Greyston Bakery could not meet the basic quality standards of food production, there was zero chance that the business could succeed. In addition, the open hiring model of giving anyone a chance at employment would never be positioned as a viable alternative to the legacy recruiting models that are rife with bias, prejudice, favoritism and unnecessary costs. This became my passion, and I approached my fellow board members with a plan for how to improve performance.
This plan included doubling-down on our support and storytelling with Ben & Jerry's and Unilever, building capacity in our organization to meet their global growth goals, and implementing food safety and food defense programs worthy of a Fortune 150 supply chain. It included rebranding the DoGoodie brownie to Greyston Baked Goods to leverage our social justice heritage and the demand for products with purpose. Most importantly, it included a focus on codifying Greyston's greatest asset of open hiring and pushing a mission that focused on employing millions of people facing a distance from the workforce. An ability to blend business acumen with social justice innovation was my greatest contribution to Greyston, and the board let me take it forward. I shed the interim title, and for eight years I was the president and CEO at Greyston.
For the first four years, I led Greyston Bakery, and for another four years, I led Greyston Bakery and Greyston Foundation. In that time, I turned around a struggling business operation, nearly tripling revenues to $22 million with an amazing team of "unemployables" and the hands-on support of our biggest customer, Ben & Jerry's. I recognized the power and potential of our business model and launched a social justice center committed to removing the barriers to employment for the millions of good people on the sidelines of our economy. We expanded our impact to Europe through the help of other social justice warriors in Holland and demonstrated that the dignity of work is concept accepted around the globe.
The principles of non-judgment and loving action are Buddhist philosophies that date back centuries. They are the table stakes for how to treat people. Bringing these same principles into our businesses unlocks value across nearly every aspect of an organization. I proved this is possible. In eight years, we saw Bakery profitability improve five-fold while raising hourly wages of production team members by 85% and ensuring 100% of employees received health benefits. Our team of unemployables achieved an Excellent rating in our new Safe Quality Food Program and grew production from an average of 28,000 pounds per day to 40,000 pounds per day while delivering improvements in variable margins, on-time deliveries and training. The nonprofit team successfully secured more than $2 million in new funding to launch and grow the Greyston Center for Open Hiring to scale best practices in workforce design, organizational development and social justice. In 2019, "Fast Company Magazine" recognized Greyston as one of the Most Innovative Companies making a profound impact on both industry and culture.
COVID-19 has accelerated a talent paradigm shift that was already underway. A company's intangible assets, which include human capital and culture, are estimated to comprise on average 52% of a company's market value. Employee development programs are positioned as strategic investments on par with the most important capital expenditure decisions in the C-suite. Jeffrey Korzenick, chief investment strategist at Fifth Third Bank, starts his 2021 book "Untapped Talent" with the statement, "The Successful CEO of the future will be the one that can effectively manage through the coming talent shortage. That leader will understand the nature of this challenge, develop strategies to attract, develop, and retain a workforce, and inspire every level of company management to follow." It is my expectation that every human capital strategy will include an inclusive hiring plan in the next decade, because the business logic is obvious and the macro-economic tailwinds are too great for any business leader to ignore.
(Mike Brady is the former CEO of Greyston Bakery)
© Copyright IBTimes 2022. All rights reserved.