Peter King Calls for Investigation of Alleged bin Laden Leaks to Hollywood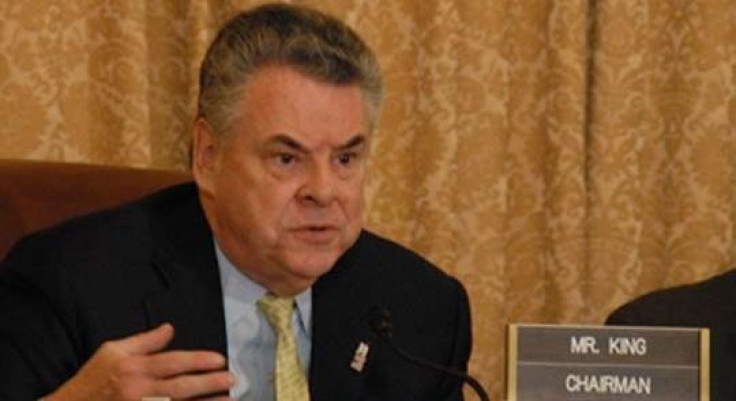 The Pentagon and CIA are investigating claims that the Obama administration gave Oscar-winning filmmaker Kathryn Bigelow more than a peek at classified information about the killing of Osama bin Laden.
The chairman of the House Committee on Homeland Security, Rep. Peter King, R-N.Y., has called for an investigation, after reports spread that Bigelow and Sony Pictures were given access to high-level information about the May 2 raid that killed the world's most wanted terrorist. The director and production company are working on a movie about the hunt and eventual killing of bin Laden.
I am pleased that the inspectors general at DoD and the CIA agree with me that potential leaks to filmmakers are something worth investigating and taking action to address, King said in a statement.
The leaks that followed the successful bin Laden mission led to the arrests of Pakistanis and put in danger the mission's heroes and their families.
King noted previous leaks surrounding the bin Laden raid in Pakistan led to arrests of locals who allegedly helped the CIA in finding the al-Qaida chief. The congressman's request for an investigation also includes the vetting communications among the White House, Pentagon and CIA about the filmmaker's access. He also asked whether the film would be screened for sensitive information before its theatrical release.
Initial calls for an investigation came in August, when the first claims of a leak emerged. At the time, the White House rebuffed the allegations. Director Bigelow, as well as screenwriter Mark Boal, said in a statement that the film has been in the works for many years and integrates the collective efforts of three administrations, including those of Presidents Clinton, Bush and Obama, as well as the cooperative strategies and implementation by the Department of Defense and the CIA.
King's motivations seem to have a touch of political fanfare. The film associated with the allegedly leaked information was set for release in October, bringing back to light one of the president's most noteworthy successes just a month before he seeks re-election. It has been rescheduled for December 2012.
Bigelow is best known as the director of the 2008 Academy Award-winning film The Hurt Locker, for which she also garnered a Best Director win.
© Copyright IBTimes 2023. All rights reserved.