Pittsburgh Steelers Vs Baltimore Ravens: Where To Watch Online Stream, Preview, Betting Odds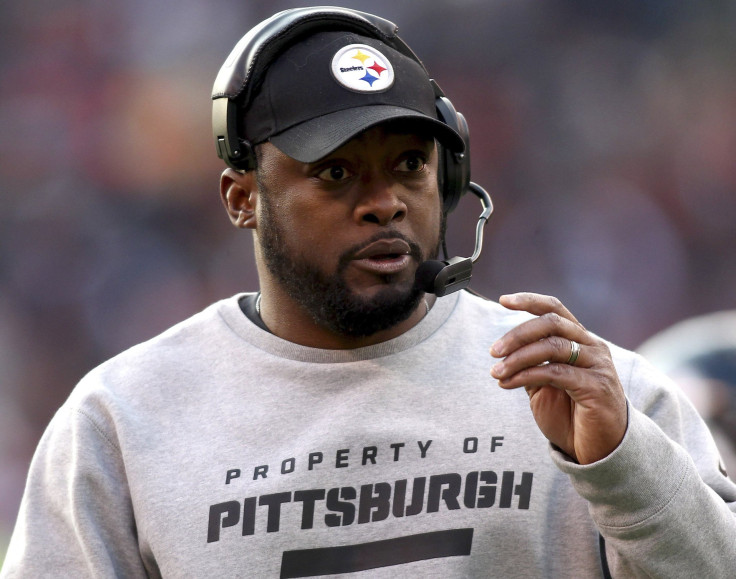 Missing quarterback Ben Roethlisberger for the third straight week could put the Pittsburgh Steelers in a tailspin as they take on the Baltimore Ravens Sunday afternoon at M&T Bank Stadium.
Nursing a scary and painful dislocated rib, Roethlisberger was ruled out for Sunday's matchup and Charlie Batch will start for the second time this season.
The Steelers have now lost two straight since Roethlisberger went down in Week 10, including a 20-14 debacle to the Cleveland Browns when they coughed up eight turnovers last week.
Pittsburgh deployed five running backs against the Browns and each lost one fumble, while Batch tossed three interceptions.
The Pittsburgh defense did its part, with linebacker Lawrence Timmons returning an interception 53 yards for a touchdown in the first quarter and an early 7-0 lead, but all the turnovers tired them out late in the game.
With the Steelers showing weakness, Baltimore can make a statement in the AFC North and to the rest of league with a huge win Sunday. Even at 9-2 the Ravens have faced criticism for being weaker than their record might reflect.
Last week's win should have proven those critics wrong. Baltimore came back from a 10-point deficit with under five minutes to play and beat the San Diego Chargers 16-13 in overtime.
Running back Ray Rice converted what seemed like an impossible fourth and 29 play that kept the Ravens game-tying drive alive, and the Baltimore defense forced San Diego to punt twice in overtime.
Kicker Justin Tucker knocked in a pair of 38-yard field goals to tie and win the game, and Rice finished with 97 yards while tight Dennis Pitta caught Baltimore's only touchdown off a four-yard pass from Joe Flacco.
In this pivotal matchup, Baltimore's already banged up defense may go without cornerback Chris Johnson, who is questionable with a hamstring injury.
Injuries are the norm for the Steelers this year, with top linebacker LaMarr Woodley expected to miss Sundays game due to a bad ankle, and wide receiver Jerricho Cotchery listed as questionable with a rib injury.
The game begins at 4:25 p.m. EDT and will be shown by CBS, or watch a live stream online by purchasing NFL Sunday Ticket Max.
Betting Odds: Baltimore is favored by 9 points.
Over/Under: 36 points
Prediction: Pittsburgh has proven resilient despite injuries before, but too many are piling up and the Ravens are capable of scoring points quickly. Flacco and Rice should have strong games in a Baltimore victory.
Predicted Score: Baltimore 24 , Pittsburgh 10
© Copyright IBTimes 2023. All rights reserved.