Pittsburgh Steelers vs. Philadelphia Eagles: Where to Watch Live Stream Online, Prediction, Preview, Betting Odds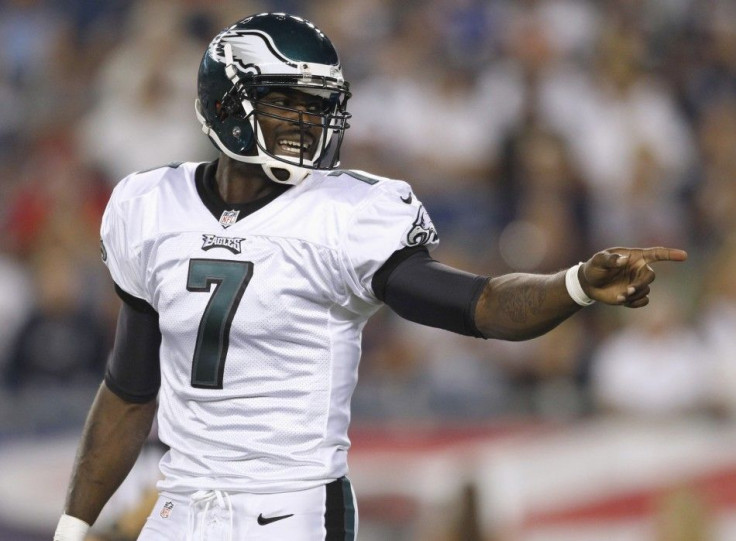 The Pittsburgh Steelers and Philadelphia Eagles are set to square off in Week 5 of the 2012 NFL season.
The contest is set to get underway at 1 p.m. ET at Heinz Field. The game will be broadcast on FOX. If you can't get to a TV or don't have the game in your local market, you can watch a live stream online by purchasing NFL Sunday Ticket Max.
The Steelers are coming off the first bye week of the season and stand at 1-2. The Eagles are coming off a big division win against the Giants, and are atop the NFC East by themselves.
Pittsburgh has struggled this season. After defeating the Jets in Week 2, they lost a disappointing game to the Raiders. The Steelers defense let them down, allowing 34 points to an Oakland team that has struggled scoring points.
With a few of their defensive stars returning to the field, the Steelers hope to put up a better performance against the Eagles. Linebacker James Harrison will play for the first time this year. Troy Polamalu will suit up for the first time since the opener.
They'll look to stop a Philadelphia offense that has accumulated a lot of yards, but has had trouble getting the ball in the end zone. The Eagles are fifth in yards per game, but just 30th at 16.5 yards per contest.
Michael Vick had, probably, his best game of the season against New York. He didn't commit any turnovers, throwing for 241 yards and a touchdown.
Despite his team's struggles, Ben Roethlisberger has played just about as well as any quarterback in 2012. In three games, he's thrown for 904 yards and eight touchdowns, compared to just one interception.
Roethlisberger has played well, despite not having much of a ground game. Finally, the quarterback will have his top running back. Rashard Mendenhall will make his season debut. He hasn't played since tearing his ACL in the last game of 2011.
Betting Line: Pittsburgh-3.5, 44
Prediction: Both teams are fairly evenly matched. The Steelers have the edge with the better quarterback and now a healthy defense. Pittsburgh should be able to pick up the victory at home.
Predicted Score: Pittsburgh 24, Philadelphia 21
© Copyright IBTimes 2023. All rights reserved.