Plan B Decision Could be Challenged by Revived Brooklyn Lawsuit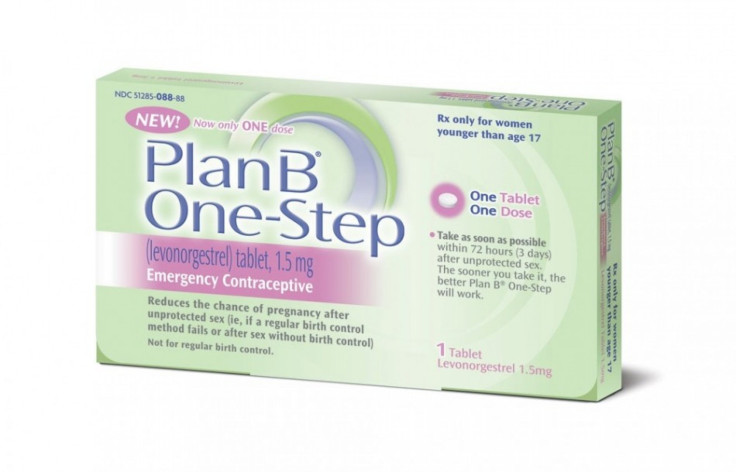 Following U.S. Health and Human Services Secretary Kathleen Sebelius' decision to overstep the U.S. Food and Drug Administration (FDA) to deny girls who are under 17 over-the-counter access to the emergency contraceptive Plan B, the Center for Reproductive Rights announced it will reopen a 2005 lawsuit against the FDA in an attempt to lift age restrictions and allow women of all ages to have broader access to those drugs.
The 2005 lawsuit, known as Tummino v. Hamburg, was filed in Brooklyn, N.Y. and charged that the FDA's refusal to make the Teva Pharmaceutical Industry's Plan B available over-the-counter to women of all ages was not supported by medical or scientific evidence. Brooklyn's U.S. District Court Judge Edward Korman invited the Center for Reproductive Rights to reopen the lawsuit this month, and agreed the organization could add Sebelius as a defendant, although he rejected the Center's request to hold the FDA in contempt of court.
This fight is far from over. We intend to take every legal step necessary to hold the FDA and this administration accountable for its extraordinary actions to block women from safe, effective emergency contraception, Nancy Northup, president and CEO for the Center for Reproductive Rights, said in a statement. It has been ten years of battling to bring emergency contraception out from behind the pharmacy counter. The FDA cannot simply continue moving the goal posts down the field for women's reproductive health care.
Korman said the request to hold the FDA in contempt was moot because the agency reportedly complied with his 2009 directive to review a petition by family planning groups to make Plan B available without a prescription to 17-year-olds.The citizen's petition, led by the Center for Reproductive Rights, was initially submitted in 2001; although Korman ordered the FDA to review the petition in 2009, the agency only denied the petitioners' request to make levonorgestrel-based emergency contraceptive available without prescription to all women under 18 the night before the Center's most recent hearing on Dec. 13.
However, Korman said he was willing to hear arguments over whether the FDA should have allowed the sale of the morning-after pill to girls under 17 without a prescription on the Dec. 13 hearing, instructing advocacy groups to file the appropriate legal motions and even suggesting that they add Sebelius as a defendant, The Washington Post reports.
Women's health advocates were stunned earlier this month after the Obama administration rejected a request to allow anyone to purchase the newer Plan B One-Step -- which consists of one pill, unlike the original Plan B which consisted of two -- without a prescription. Although FDA Commissioner Margaret Hamburg initially signaled she planned to approve a request by Teva Pharmaceuticals that would make lift the age restrictions for over-the-counter access to the emergency contraceptive, she was overruled by Sebelius, who said in a statement that scientific studies cited by Teva did not adequately demonstrate that girls under 17 are capable of understanding how to use the medication safely and appropriately.
It is common knowledge that there are significant cognitive and behavioral differences between older adolescent girls and the youngest girls of reproductive age, Sebelius said.
In a separate statement, Hamburg said she agrees with the [CDC] that there is adequate and reasonable, well-supported, and science-based evidence that Plan B One-Step is safe and effective and should be approved for nonprescription use for all females of child-bearing potential. However, she added that Sebelius has the power to invoke her authority in this case under the Federal Food, Drug and Cosmetic Act.
It was the first time the Department of Health and Human Services has overruled the FDA on a drug recommendation, according to multiple reports.
Critics have blasted Sebelius decision, claiming Sebelius' decision ignored scientific evidence that indicated girls as young as 11 are capable of safely taking Plan B One-Step. In a review of the contraception's application, The Center for Drug Evaluation and Research determined the product is safe and effective for all adolescent females, while adding that those girls also understood the product was not intended for routine use and would not protect them from sexually transmitted diseases.
However, Sebelius -- whose decision was publicly supported by President Barack Obama -- argued there is not enough evidence to prove that girls between the ages of 11 or 12 are mature enough to safely take the medication without parental supervision.
On Dec. 13, the same day Korman invited the Center of Reproductive Rights to reopen their 2005 lawsuit, 14 Democratic U.S. Senators sent a letter to Sebelius requesting that she provide the scientific basis behind her decision to limit the availability of Plan B.
We feel strongly that FDA regulations should be based on science, the letter states. We ask that you share with us your specific rationale and the scientific data you relied on for the decision to overrule the FDA recommendation. On behalf of the millions of women we represent, we want to be assured that this and future decisions affecting women's health will be based on medical and scientific evidence.
In Korman's 2009 decision, the judge reportedly repeatedly criticized the FDA's handling of Plan B regulations, writing that he agreed with allegations that the decision to limit is access was arbitrary and influenced by political and ideological considerations imposed by the Bush administration.
Indeed, the record is clear that the FDA's course of conduct regarding Plan B departed in significant ways from the agency's normal procedures regarding similar applications to switch a drug from prescription to non-prescription use, Korman wrote.
Korman's accusations were supported by Susan Wood, a former FDA official who resigned in 2005 to protest what she said was the Bush administration's politicization of Plan B.
This type of age restriction, and worries about the use of medicines by teenagers, have not been applied to other products. Apparently there is no problem in allowing younger teens to purchase products such as acetaminophen, and others with known and serious risks, over the counter, Wood wrote in a Washington Post op-ed following Sebelius' decision. Indeed, for no other over-the-counter medication has the FDA ever required extra data for a particular age group.
© Copyright IBTimes 2023. All rights reserved.