Planned Parenthood Video: 2016 Candidates Weigh In Supporting Investigations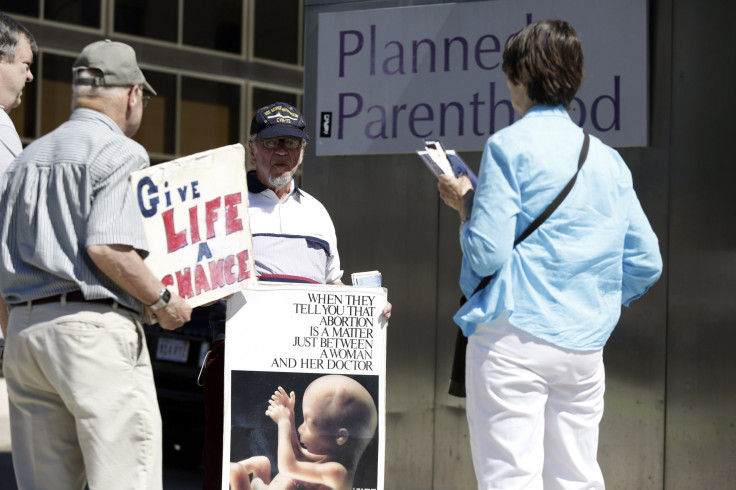 Republican presidential candidates reacted with outrage Tuesday after a video went viral showing a Planned Parenthood employee discussing procedures for removing fetuses during abortion procedures so that they can be used in scientific research. Carly Fiorina, Sen. Ted Cruz, former Texas Gov. Rick Perry and Louisiana Gov. Bobby Jindal made a point of attacking the abortion provider and calling for investigations into the video.
Each candidate accused Planned Parenthood of profiting from the abortion procedures and the fetuses they provide researchers. However, as many news outlets -- from the Washington Post to Gawker to the Daily Beast -- have pointed out, transferring fetal tissue after abortions for the purpose of research is actually legal. The fees discussed in the video seem to be bent toward costs like transportation, not profit.
In the video, a Planned Parenthood employee eats a salad and drinks red wine while discussing extracting the fetuses. She mentions that lungs and livers are in high demand and opines that a fetus could cost a buyer anywhere from $30 to $100, depending on circumstances.
Some of the 2016 candidates on Tuesday called for investigations into Planned Parenthood to determine if their affiliates are in fact breaking any federal or local laws. In the video, it is noted that selling fetal tissue for profit is a federal crime that can lead to heavy jail time or hefty fines.
"There is no place for taxpayer funding of organizations that profit from taking away innocent life, much less profiting off the bodies of the lives they have stolen," Cruz said in a statement posted to his website. "Congress should immediately begin an investigation of Planned Parenthood's activities regarding the sale and transfer of aborted body parts, including who is obtaining them and what they are being used for. And it should renew efforts to fully defund Planned Parenthood to ensure that its morally bankrupt business receives not one penny of taxpayer money."
For his part, Jindal directed the Louisiana Department of Health and Hospitals to begin an investigation into Planned Parenthood in the state, according to the Times-Picayune, a New Orleans newspaper. The investigation will have a tangible impact on access to Planned Parenthood clinics in the state, because it orders that new licenses not be issued during the investigation. A $4 million clinic had been planned for New Orleans.
"Today's video of a Planned Parenthood official discussing the systematic harvesting and trafficking of human body parts is shocking and gruesome. This same organization is seeking to open an abortion clinic in New Orleans," Jindal said in a statement. "I have instructed Louisiana's Department of Health and Hospitals to conduct an immediate investigation into this alleged evil and illegal activity and to not issue any licenses until this investigation is complete. I am also asking the FBI to assist [the] DHH in investigating this alleged criminal activity by this organization"
Perry's successor as governor of Texas said that Texas will look into the allegations.
© Copyright IBTimes 2023. All rights reserved.
FOLLOW MORE IBT NEWS ON THE BELOW CHANNELS