Is The Playboy Mansion For Sale? New Rumors About Hugh Hefner's Los Angeles Property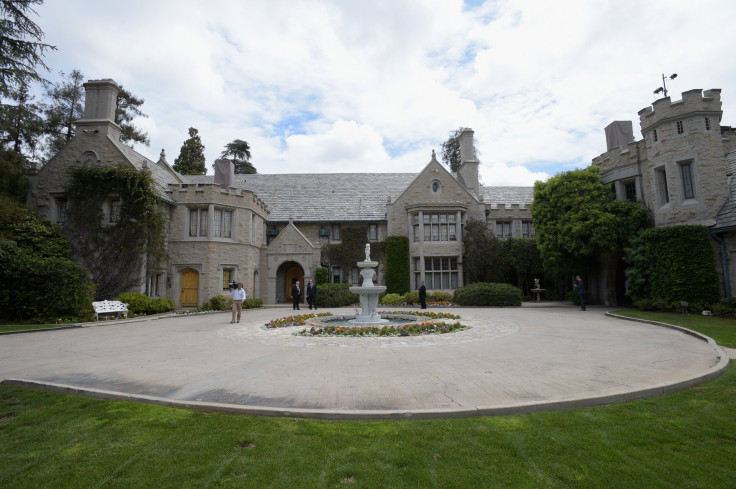 You may be able to own the Playboy Mansion — but the property comes with its current tenant, Hugh Hefner. Although the 89-year-old hasn't officially listed his Los Angeles home, the nearly 22,000 square-foot house is rumored to be hitting the market next month.
TMZ reports that the six-acre Holmby Hills estate will be listed in February with a whopping price tag of more than $200 million. And while the mansion boasts 29 rooms, including a wine cellar and screening room, the site's "real estate sources" say that the famous Playboy Mansion is not worth the big bucks.
Insiders tell TMZ that the house is a "tear-down" and that the six acres are the real selling point. However, comparable lots only recently sold at $60 million.
While the Playboy Mansion was home to some of the wildest parties in its prime, there have been reports over the years that it has become run down. Some Playboy followers may remember that an editor for Vice visited the mansion in 2013 for a screening of the movie "Parker." Instead of watching the film, he wandered around and took pictures of the "depressing" property, which he described as "really, really sad."
But the fact that the Playboy Mansion is going on the market — or the hefty price tag — isn't the craziest thing about the situation. TMZ reports that there are "several strings attached" for the potential buyer.
"We're told whoever buys it will be required to give Hugh Hefner a life estate, meaning he can continue to live in the mansion until he dies," the site reports.
If the condition of the property — or keeping its current occupant — doesn't bother you, the Playboy Mansion does have some pretty impressive history. It was built in 1927 for Arthur Letts Jr., the son of Broadway department store founder Arthur Letts, and eventually bought by a "chess aficionado" named Louis D. Statham. According to Thrillist, Playboy's parent company, Icon Acquisitions Holdings, purchased the property in 1971 for a reported $1.1 million. Hugh Hefner allegedly pays "fair-market rent" to live there.
As previously mentioned, the house includes a wine cellar and screening room, but that's not all. A "gaming compound" is located just off the main house, as well as a pool, grotto and zoo. Hugh Hefner's wife, Crystal Hefner, revealed to The Hollywood Reporter in 2014 that the zoo is home to monkeys, cockatoos, peacocks, African cranes, parrots, pelicans and many other animals.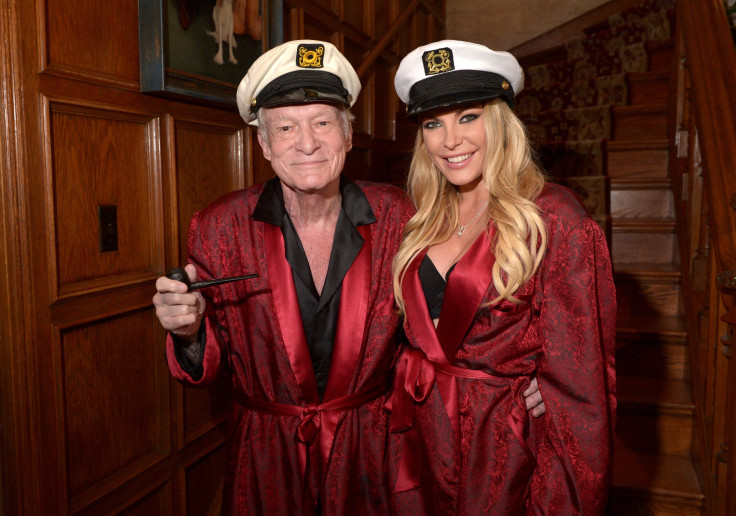 © Copyright IBTimes 2023. All rights reserved.