Playboy Re-shoots Nude Photographs of Lindsay Lohan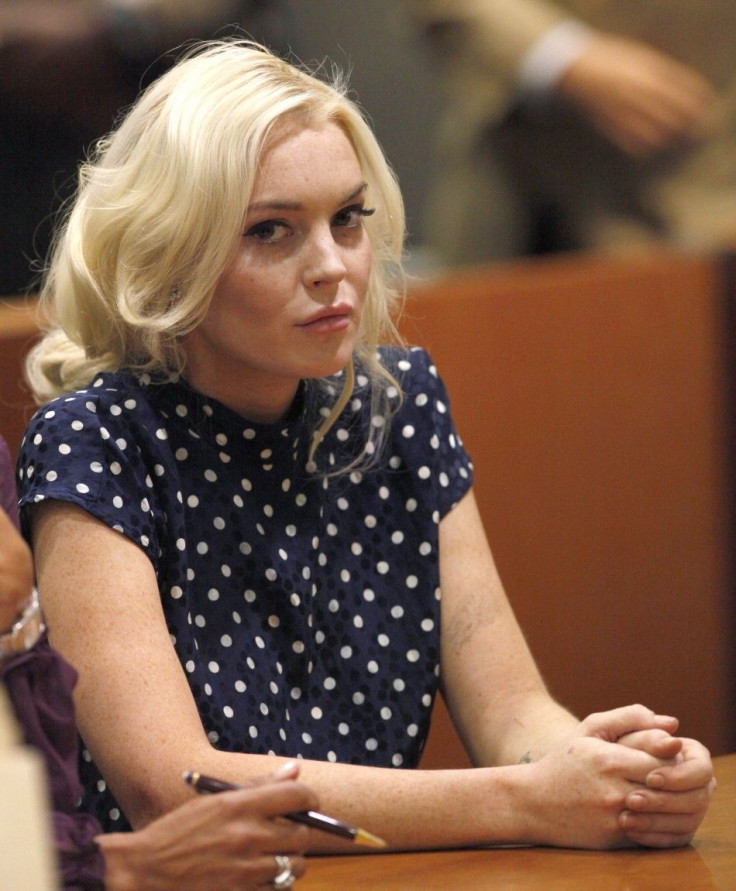 Lindsay Lohan posed nude Thursday for the second time this week for Playboy magazine after Hugh Hefner rejected the initial pictures taken and hired a new photographer. The 25-year-old actress was given a week to do the nude photo shoot before beginning her 30-day jail sentence for violating probation.
Lindsay was told that the Playboy executives wanted to go another direction with her shoot so they asked her to come back for a second time, a source told RadarOnline.com. The first pictures of Lindsay weren't exactly what they wanted so they have a new theme that they want to shoot.
The 'Mean Girls' actress is reportedly being paid nearly $1 million for the fully nude photographs. The pictures are scheduled to grace the January cover of Playboy.
Lohan was sentenced Wednesday to 30 days in a county jail after she violated her probation by failing to complete court-mandated community service at a Los Angeles women's shelter. Lohan was on probation after she was charged with stealing a necklace from a jewelry store in January. If she fails to complete the 30-day jail sentence, a series of additional court-ordered community service hours and mandated psychotherapy sessions, she will avoid a 270 day jail sentence.
This will be Lohan's fifth jail sentence since her two DUIs in 2007.
TMZ, however, reports that Lohan will most likely be released from jail very quickly after she's processed, because misdemeanor inmates tend to ony serve 20 percent of the actual sentence they receive because of overcrowding in jails.
© Copyright IBTimes 2023. All rights reserved.