Plodding PC sales weigh down Microsoft profit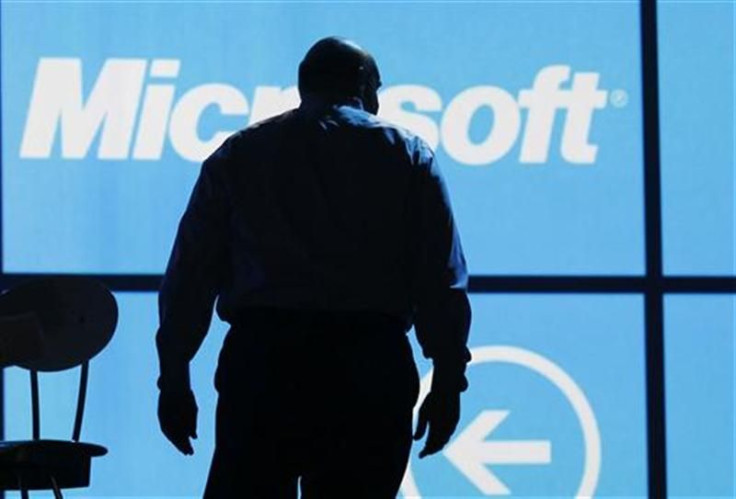 (Reuters) -- Microsoft Corp is starting the new year much as it did the one just ended - grappling with weak computer sales tearing a hole in its core Windows business, while it gropes its way slowly into the faster-growing mobile phone and tablet markets.
Shares of the world's largest software company are pretty much where they were a year ago too, and few expect much to change after the latest results are announced on Thursday.
(It is) clear that investors will continue to need to be patient, Barclays Capital analyst Raimo Lenschow said in a research note on Friday.
There could be positive short-term momentum ... but we first need to see proper evidence of mobile/tablet success rather than just signs of hope.
Microsoft, which just wrapped up its last Consumer Electronics Show, gave a taste of the tough times it is facing last week.
Speaking with analysts on Tuesday, the head of marketing for the Windows unit flagged the most recent decline in PC sales and warned that the floods in Thailand disrupting crucial disk-drive shipments would put a drag on numbers for a while, making sales hard to foresee.
I just think it's going to take a couple of quarters to work itself out, said Tami Reller, speaking about the effect of the shortages. It would be naive to believe otherwise. The level in each of the quarters, I think that's hard to exactly predict.
Reller's cautious outlook was confirmed by industry numbers released a day after, when Gartner reported a 1.4 percent decline in global PC sales for the fourth quarter. The research firm predicted that the disk-drive shortages would be most felt in the first half of this year.
More worryingly for Microsoft, Gartner noted continuously low consumer PC demand over the normally buoyant holiday shopping season in the United States, and a lack of excitement so far over the newest lightweight laptops championed by Intel Corp.
That's bad news for Microsoft, whose financial success is still closely bound to computer sales, despite its forays into gaming, servers, Internet search and phones.
Wall Street expects sales of $20.9 billion for the fiscal second quarter - which would be a 5 percent increase from a year ago and its biggest quarterly sales on record - but a net profit of only 76 cents per share, a slight dip from 77 cents last year.
WAITING FOR 8
Microsoft's shares have moved higher in the past six weeks - as they often do before earnings - but they tend to fall after its numbers are released.
The stock has fluctuated aimlessly between $23 and $29 since May 2010, the last time they topped $30, despite hitting sales records and increases in the dividend.
Pointing to the stock's 9.7 price to earnings ratio - just over half its 10-year average - most Wall Street analysts have 'buy' ratings on the stock and target prices in the $30s.
But the good news that is meant to propel the stock afresh never arrives.
The latest hopes are pinned on Microsoft's new phones - pushed aggressively at CES last week - and on Windows 8 later this year.
Chief Executive Steve Ballmer was very visible at CES, jumping from one place to the next promoting phones that use the latest Windows software. Nokia's Lumia 900 looked slick and attracted a lot of attention.
The Lumia 900 in the United States will have a front-facing camera and work on wireless firms' new high-speed networks, said Bill Koefoed, Microsoft's head of investor relations at CES. We will put plenty of marketing muscle behind it, he said.
However, no date was set for its U.S. launch with AT&T. Likewise, Microsoft would not be tempted into announcing any release date for the mobile-friendly, touch-enabled Windows 8, which will provide its entry into the exploding tablet market.
All the company has said is that a beta test version will come out in February, which generally means a full release is at least six months down the road from there.
Some industry watchers forecast that machines running Windows 8 will not be on sale until early 2013, by which time Apple Inc's iPad will have almost three years' head start.
(Editing by Dale Hudson)
© Copyright Thomson Reuters 2023. All rights reserved.