Donald Trump And Climate Change: SEC Nominee Jay Clayton Works At Firm That Encourages Companies To Disclose Their Climate Risks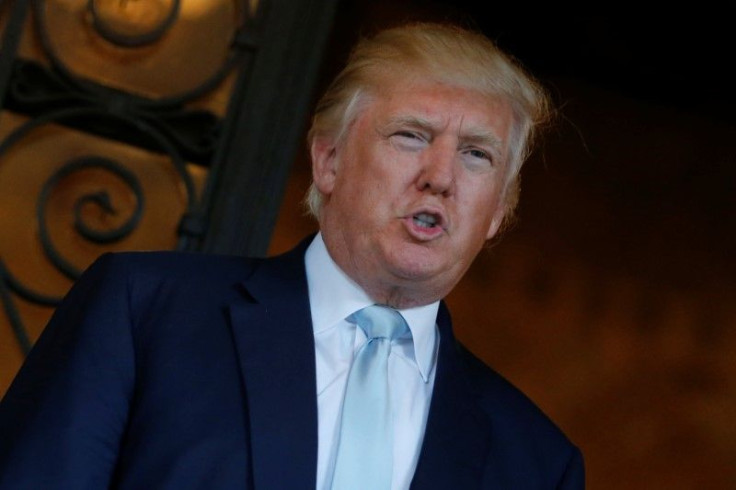 Donald Trump has called climate change a "hoax," prompting concern that his administration could rescind the federal government's key climate disclosure directive. Trump's nominee to head the Securities and Exchange Commission is no stranger to that directive — his firm has cited it in encouraging its corporate clients to more thoroughly disclose the risks they face from climate change.
On Thursday, Trump announced the agency would be headed by Jay Clayton, whose law firm has represented fossil fuel industry clients. In that role, the firm — Sullivan & Cromwell — has warned its corporate clients that the SEC's 2010 climate directive means companies should consider more clearly telling shareholders about how climate change will affect their business models.
"Reporting companies, particularly those in fossil fuel industries, may wish to review their disclosure practices regarding the possible financial impact of climate change," said a 2015 Sullivan & Cromwell memo that listed Clayton as a contact for more information. "In particular, companies may wish to consider whether their disclosure takes appropriate account of internal analyses or projections, as well as analyses or projections prepared by consultants, that may have been prepared regarding the potential financial impact of these matters."
An earlier Sullivan & Cromwell memo outlined the original SEC climate directive, providing clients with guidance on what the firm suggests would be proper ways to comply with the disclosure requirements. Another 2009 memo warned companies that under a separate SEC policy shift, "Companies engaging in activities that could arguably be a factor in climate change such as energy and mining companies, should expect to see an increase in shareholder proposals" related to environmental issues.
The memos are significant because they shed light on what Clayton's own law firm sees as adequate compliance with existing federal climate change directives that Clayton would be responsible for enforcing at the SEC. In running the agency, though, Clayton would be in a position to change or rescind the directive — a possibility that Sullivan & Cromwell implicitly acknowledged when it noted that the SEC can use its discretion to strengthen or weaken enforcement.
"Whether the SEC will also take a more aggressive approach to policing climate change-related disclosure remains to be seen," the firm wrote, noting that since the directive was issued, the SEC "has received calls, including from members of Congress, to strengthen its enforcement efforts in this area."
Dave Anderson of the Energy and Policy Institute, an environmental watchdog group, acknowledged that it is difficult to predict the future of the climate disclosure rule.
"Donald Trump has yet to weigh on whether or not the SEC will move forward on enforcing its climate change disclosure rules, but the president-elect has said in a statement that many SEC regulations will be on the chopping block," wrote Anderson, who flagged the memo after Trump announced Clayton's nomination. " For now, it remains unclear what course the SEC will take on climate change disclosure under the Trump administration, and whether Clayton will to apply his own law firm's sound advice on corporate climate change disclosure in his new role as SEC chairman."
© Copyright IBTimes 2023. All rights reserved.
FOLLOW MORE IBT NEWS ON THE BELOW CHANNELS