Hillary Clinton Campaign Avoided Helping Single-Payer Ballot Measure, Emails Show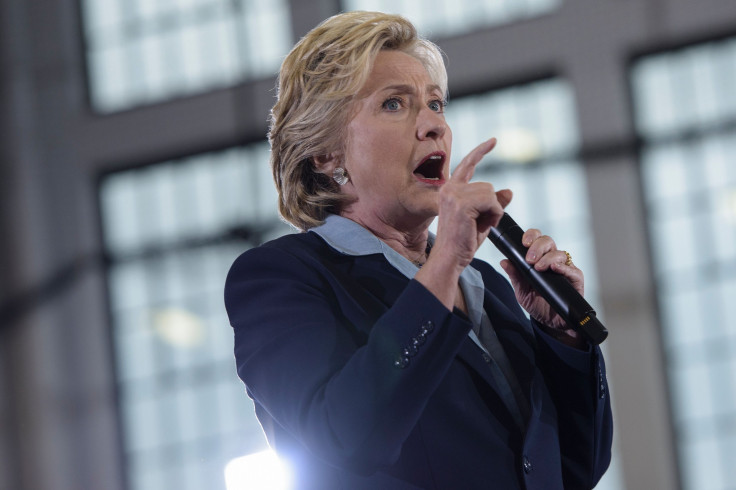 Hillary Clinton's campaign was no fan of a major ballot measure to create a universal health care system -- at least according to newly released documents from her campaign chairman's email account.
The emails from John Podesta's account last November coincided with Clinton's trip to the swing state of Colorado, where health insurers are funding the opposition to a ballot measure that would create a single-payer health care system in the state. Podesta and the Clinton campaign have not confirmed the authenticity of the emails but have not disputed them, and Wikileaks noted that Clinton appeared to confirm their authenticity during her Sunday night debate with Donald Trump.
In the email correspondence about Clinton's 2015 trip to Colorado, a Clinton aide told the campaign team that "CO has asked that we not deliver a strong health care message here." Clinton's top staffer, Huma Abedin, then asked, "sorry for the ignorance but why not a strong healthcare message tomorrow?"
Clinton campaign manager Robby Mook responded: "My understanding is we are avoiding that issue because of the single payer referendum." Another staffer then chimed in to say that "Brad asked us not to do health care tomorrow in Colorado because of the ballot initiative. Said it won't be helpful there."
As millions of dollars from the health industry flowed into her presidential campaign, Clinton went on to slam Democratic presidential candidate Bernie Sanders for pushing to create a single-payer health care system in which Medicare would be expanded to cover all Americans. She said a Medicare-for-all system would "never, ever come to pass."
The Intercept has previously reported that "Coloradans for Coloradans" -- the group fighting the ballot measure -- has hired prominent Democratic consultants, including those tied to the super PAC supporting Clinton. According to Colorado campaign finance records, the group has been bankrolled by donations from corporations in the health industry including Anthem ($1 million), United HealthCare ($450,000), Centura Health ($250,000), Cigna ($100,000), and the Pharmaceutical Researchers and Manufacturers of America ($100,000).
© Copyright IBTimes 2023. All rights reserved.