How Texas Lawmakers Failed To Plan For Climate Change And Harvey Floods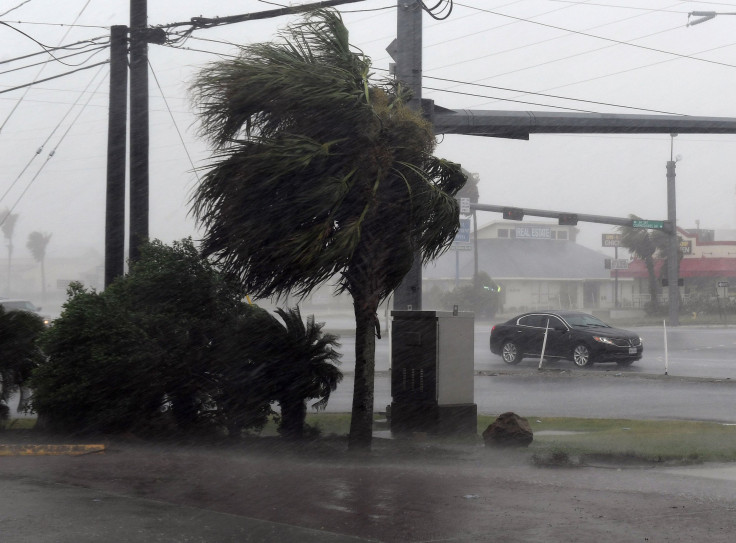 With rising sea levels and increased rainfall, experts agree, climate change made the flooding from Hurricane Harvey far worse than it would have been even a decade ago. The Texas legislature had multiple opportunities to create a "climate adaptation plan" that could have resulted in preparations, but the bills were killed every time. The sponsor of the legislation told International Business Times that former Texas Gov. Rick Perry made sure that the climate adaptation bills would not pass.
"When I filed that legislation, then-Governor Perry's legislative staff told me that no legislation that had climate change in it would get out of committee," former Texas state representative Lon Burnam told IBT. "They came to our office and said to stop filing these bills: 'We'll never let it out of committee.'"
Houston is the heart of the nation's fossil fuels industry, making the discussion of climate change post-Hurricane Harvey particularly relevant. The Texas state government has been widely criticized for being beholden to oil industry interests. Campaign finance records bear out that claim: Over the last two election cycles, Texas state lawmakers have received more than $11.3 million from the oil and gas industry, including $2.3 million for Texas State House Speaker Joe Straus. Former Gov. Perry, now Donald Trump's Secretary of Energy, received more than $1.6 million from the oil and gas industry during his very brief 2016 presidential run. As governor of Texas, he received more than $10 million across three elections, including $6 million in the 2010 race.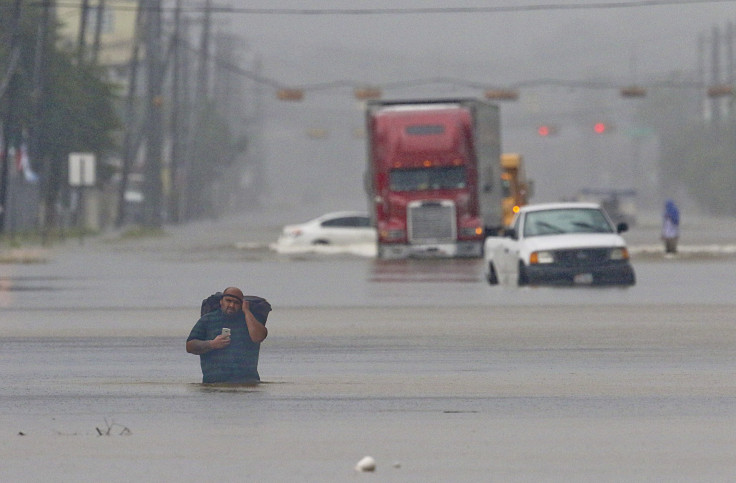 "Because of the total Republican control of the legislature, it's very easy for the governor to tell committee chairs to not let any bills mentioning climate change out of their committee," said Burnam.
Burnam proposed his climate adaptation plan bill in 2009, 2011 and 2013. (The Texas legislature meets only every other year.) All three bills died in committee, either never coming up for a vote or making it out of one committee but, in a procedural sleight of hand, never being placed on the legislative calendar by the Republican-controlled Calendars committee. The bill would have required most major agencies in Texas to create a plan that included a "climate change vulnerability assessment" and review their programs and plan for how to complete their missions in light of changing climate conditions. That list of agencies includes the state's Department of Housing, Department of Public Safety and Health and Human Services, all of which were caught off-guard by the scale of Harvey's destruction.
In 2007, Burnam also proposed a "global warming task force" that would have created a report studying the "global warming challenges and opportunities facing Texas" including "protecting public health from the effects of global warming." That bill never was never voted on in the Energy Resources committee.
Having a climate adaptation plan alone may not have protected the state from Hurricane Harvey, as Burnham acknowledged — but it's hard to imagine adequately preparing for Harvey without taking shifting climate into account.
"While we cannot say climate change 'caused' Hurricane Harvey… we can say that it exacerbated several characteristics of the storm in a way that greatly increased the risk of damage and loss of life," climate scientist Michael Mann wrote in The Guardian. "Climate change worsened the impact of Hurricane Harvey."
Burnam blamed "multiple bad public policy decisions over the decades" for leaving Houston and other areas vulnerable to deadly flooding.
"And the real victims won't be the oil and gas industry but the people who have no say in how their government is run: low-income people in Houston," Burnam said.
© Copyright IBTimes 2023. All rights reserved.
FOLLOW MORE IBT NEWS ON THE BELOW CHANNELS