Wall Street: Defense Contractor Stock Posts Record Close After Saudi Arms Deal Gets Senate Approval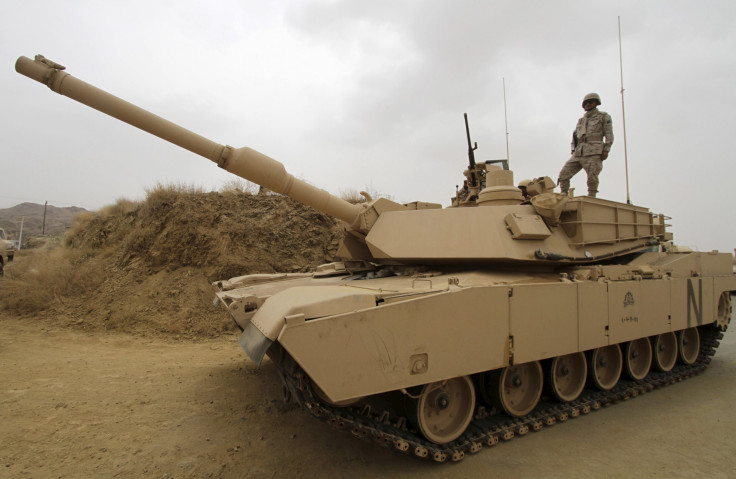 A day after the US Senate voted to move ahead a $1.15 billion arms sale to Saudi Arabia, General Dynamics — the defense contractor slated to profit from the deal — had a record-setting day on Wall Street, posting its highest closing price ever.
The Obama administration first greenlit the deal, which would see the sale of 130 General Dynamics battle tanks and other combat vehicles to Saudi, last month. A bipartisan group of senators, led by Kentucky Republican Rand Paul and Connecticut Democrat Chris Murphy, had tried to block the sale, citing Saudi Arabia's dismal human rights record and fears of an destabilizing arms race in the Middle East.
The Senate moved the deal forward Wednesday, in a 71-27 procedural vote. As International Business Times reported, General Dynamics had spent millions of dollars on campaign donations and lobbying ahead of the vote.
On Thursday, a day after the crucial vote, the company's stock closed higher than ever before: $154.86 a share.
General Dynamics did not respond to an IBT request for comment.
Source: FindTheCompany | Graphiq
General Dynamics has been doing business with Saudi Arabia since the mid 1990s, but its last sale was in 2014, for just $100 million. Over the last few years, the Kingdom has begun to flex its muscles, and build out its arsenal.
Saudi Arabia invaded Yemen in March 2015, aiming to reinstall the country's ousted president, a strong Saudi ally. The military campaign — which relies on American-made weapons and close Pentagon logistical support — has been criticized by human rights groups for indiscriminately targeting civilians.
The war has increased Saudi demand for American arms including General Dynamics tanks and combat vehicles. While it's not clear how exactly General Dynamics vehicles are being deployed in the Yemen conflict , online videos show the Saudi military's tanks exploding in combat near the Saudi-Yemeni border.
In August, when Saudi Arabia requested the 153 additional vehicles, the Pentagon revealed that 20 of those tanks would "battle damage replacement" — meaning that Saudi Arabia needed to replenish its supply.
The increased demand seems to be having a salutary effect on General Dynamics Wall Street performance: Since the Saudi campaign began in March 2015, the weapons manufacturer's stock price has ticked up about 13%.
© Copyright IBTimes 2023. All rights reserved.