Will President Donald Trump Allow Cigna-Anthem Mega-Merger That Obama Opposes?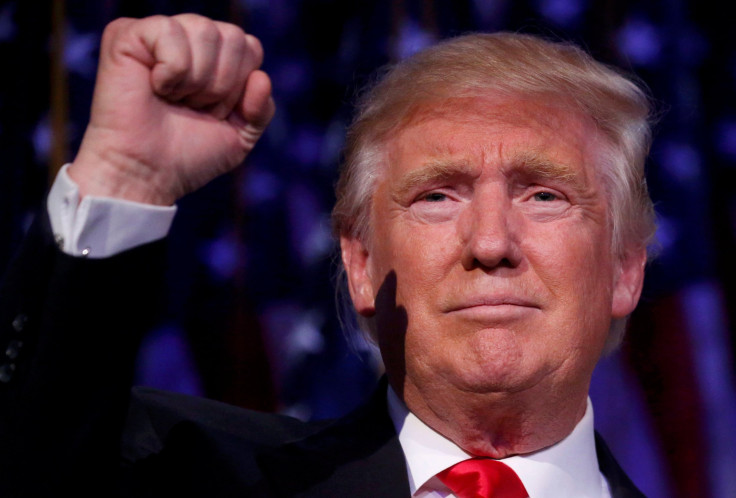 The Department of Justice presented its case in a Washington, D.C., courtroom Monday that a proposed $48 billion merger between health insurance giants Anthem and Cigna would hurt consumers. The antitrust action, along with another pending suit against the merger of Aetna and Humana, represents the Obama administration's final push to block potential monopolies in the healthcare marketplace before President-elect Donald Trump takes office, and his nominee for attorney general — the conservative Alabama Sen. Jeff Sessions — takes control of the DOJ's antitrust portfolio.
It's not yet clear what, if any, changes Trump will push for in the DOJ's approach to healthcare mergers. "Obama was quite vigorous when it came to the health care antitrust issue," Thomas Greaney, the director of the Center for Health Law Studies at the Saint Louis University School of Law, and a former DOJ antitrust lawyer, told International Business Times.
If Trump were to reverse Obama's position on the merger, "that would be pretty hard to square with his pro-market approach to public policy," Greaney said.
Sessions' office did not respond to International Business Times' request for comment.
The Washington, D.C., trial is expected to be grueling and complex. Both Anthem and Cigna have accused each other of breach of contract; since Cigna could collect a $1.85 billion breakup fee if the deal falls through, it's not clear that the two defendants' interests completely align. If the Obama administration ultimately fails to block the merger, the companies would combine into the largest insurance company in the country, covering more than 50 million people.
That's something many healthcare providers are uncomfortable with: "Competition and choice hang in balance," American Medical Association President Andrew Gurman said in a statement Monday morning. "Allowing Anthem and Cigna to create a health insurance Goliath would compromise physicians' ability to advocate for their patients."
The proposed merger has been problematic. IB Times first reported last June that Connecticut Insurance Commissioner Katharine Wade — a key official charged with reviewing the Cigna-Anthem merger — had extensive family and financial links to Cigna, and the state ethics board launched an investigation of Gov. Dannel Malloy's administration. In July, the DOJ announced it would move to block the Cigna-Anthem merger on antitrust grounds, and Wade eventually recused herself from the deal in September.
"If these mergers were to take place, the competition among insurers that has pushed them to provide lower premiums, higher-quality care and better benefits would be eliminated," said Attorney General Loretta Lynch when she announced the DOJ suit.
It's not clear if her would-be successor, Sen. Sessions, shares that perspective.
While the trial is set to wrap up before Barack Obama leaves office, either side could appeal, extending the case beyond Trump's inauguration in January. Trump has given mixed signals about how he'd approach antitrust issues. On the campaign trail, he threatened to block the merger of AT&T/TimeWarner. But as president-elect, he tapped Joshua Wright, an antitrust specialist who's seen as an ally of industry consolidation, to lead the Federal Trade Commission (FTC) transition team.
Wright, as the Intercept has documented, has gone through the public-private sector revolving door. He argued against antitrust action against Google while he was an academic at George Mason University (at a time when the institution received over $700,000 from the company). Then, working in government as commissioner at the FTC, he recused himself from Google-related antitrust issues. Before Trump asked him to join the transition team, Wright worked at a private law firm defending Google against antitrust action.
© Copyright IBTimes 2023. All rights reserved.