Anthem And Cigna Boost Spending On Lobbying As Lawmakers Review Merger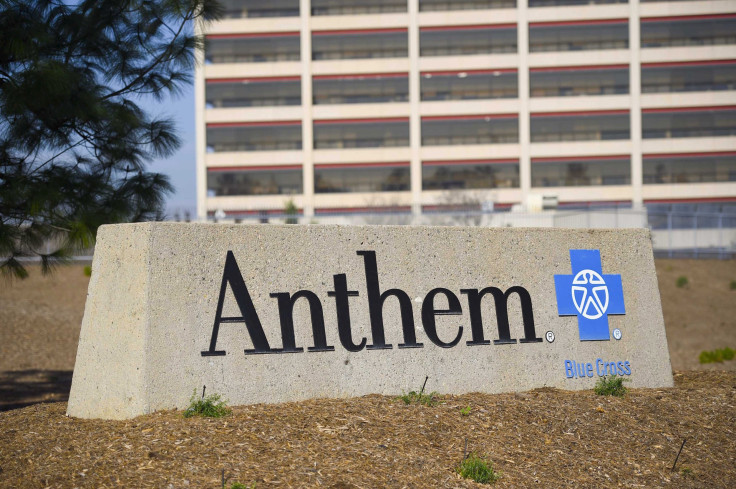 As health insurance giants Cigna and Anthem seek regulatory approval for a controversial merger, they have been ramping up their spending on lobbying, enlisting an army of former government officials with ties to the key public officials who can influence the antitrust review process. The lobbying push comes as groups representing phyisicans and consumers have argued that the merger -- which would create the largest private health insurance company in history -- could raise premiums and limit medical care for more than 53 million people.
An International Business Times analysis of lobbying records found that in 2015 — the year Cigna and Anthem announced the merger proposal — the companies spent more than $13.6 million combined on federal lobbying. That was a one-year increase of more than 17 percent in such spending, and a full 73 percent more than the two companies spent during the health industry's epic lobbying blitz in 2009, when the Affordable Care Act was being negotiated.
As Justice Department officials have been reviewing the merger proposal in 2015 and 2016, federal records show the companies specifically listing antitrust issues as a focus of their lobbying efforts. The records documenting the antitrust-related lobbying disclosed more than $8 million worth of lobbying spending.
An Anthem spokesperson said there were several motivations for increasing its lobbying.
"Anthem's expenditures on communications with federal and state regulators and officials are commensurate with their increased requests for information related to our business and events such as our cyber-attack in 2015 and our proposed acquisition of Cigna," said Anthem spokeswoman Jill Becher in a statement emailed to IBT.
In Connecticut, government emails obtained this week by IBT show that state officials have for months been leading regular conference calls about the Cigna-Anthem merger with insurance regulators throughout the country. The state is playing a central role in the regulatory review of the transaction, and Cigna and Anthem have spent more than $314,000 on lobbying Connecticut's state government since the merger proposal was being finalized in 2015. That was in addition to the more than $368,000 spent on lobbying that year by the Connecticut Association of Health Plans, which represents health insurers in the state.
In all, the two companies boosted their lobbying spending by nearly 40 percent in 2015 — the same year Connecticut Gov. Dan Malloy, a Democrat, installed former Cigna lobbyist Katharine Wade to run his state's insurance department.
As Wade and her agency continue to lead states' review of the merger, they are being pressed by a well-connected team of Connecticut lobbyists. In all, six of Cigna's and Anthem's 10 registered Connecticut lobbyists have previously worked in the state's government.
For instance, the LinkedIn page of Cigna's Connecticut lobbyist Amy Lazzaro says she served five years as the chief of staff of the Connecticut Insurance Department that Wade now runs, which is reviewing the merger. Her tenure at Cigna overlapped with Wade until 2013. The LinkedIn page of another Cigna in-house lobbyist, Deborah Hutton, says she was a longtime aide to the Connecticut House Republican office in the state's legislature. Meanwhile, Anthem lobbyist Christine Cappiello's LinkedIn page says she was a state legislative aide, and Anthem lobbyist David O'Leary was a top aide to and appointee of former Republican Gov. John Rowland, who was convicted on corruption charges in 2015.
On the Democratic side, the official biographies of two of Cigna's lobbyists — Susan Halpin and Brooks Campion — say they both worked in high-level positions for Democratic officials in the Connecticut legislature.
"These companies have traditionally had a powerful lobbying team, and they have ramped that up for this merger battle," said former Connecticut Democratic legislator Jonathan Pelto, who writes about campaign finance and political influence in the state. "They have connections to both sides of the aisle, they have connections to the executive branch, and their experience in the state government gives them added influence in a fight like this."
In Washington, Cigna and Anthem together employ 53 lobbyists, according to data compiled by the nonpartisan Center for Responsive Politics. Lobbying records show that 32 of them have worked in the federal government. Many listed as lobbying specifically on antitrust issues related to the merger have worked in governmental positions that influence antitrust enforcement and congressional oversight of antitrust policy. They include:
Anthem lobbyists Makan Delrahim and William Moschella, who under President George W. Bush served as top officials in the Justice Department, which is now overseeing the federal review of the merger. Delrahim was the deputy assistant attorney general for the Department of Justice Antitrust Division, while Moschella was an assistant attorney general. He also previously served as the chief counsel of the House Judiciary Committee, which oversees antitrust enforcement.
Three lobbyists with ties to the Senate Judiciary Committee, which has held a hearing on the mergers. Anthem lobbyist Jeff Peck was the staff director of the committee when then-Sen. Joseph Biden (D) chaired it, and Anthem lobbyist Jen Olsen was the top legislative aide of Republican Sen. Lindsey Graham — the South Carolina lawmaker who is on the panel and whose state government has already approved the merger. Meanwhile, Cigna lobbyist Jonathan Becker served as chief of staff to Democratic Sen. Amy Klobuchar, who is also on the committee. The biography of Becker on the website of his lobbying firm says he also did stints in "the White House and the Department of Justice Antitrust Division."
Cigna lobbyists with ties to the House Judiciary Committee. They include two lobbyists who worked for Rep. Trent Franks, a Republican on the committee. They also include Jonathan Yarowsky, who served as an antitrust advisor to President Bill Clinton and was the general counsel of the House Judiciary Committee when Democrats controlled it in the 1980s and early 1990s. His biography says that during his time in government, he "developed a series of antitrust bills that were enacted into law."
On top of their own lobbyists, Cigna and Anthem's lobbying efforts are also bolstered by those of America's Health Insurance Plans — an insurance industry trade association of which the companies are members. Since 2015, the group has disclosed more than $11 million in lobbying spending on issues including antitrust regulations and law, according to federal reports in which the group listed the issue.
© Copyright IBTimes 2023. All rights reserved.